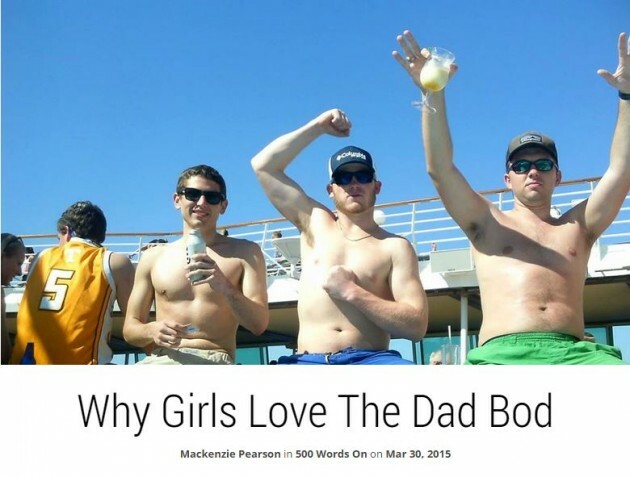 The Odyssey The Odyssey
OVER THE PAST 24 hours, the term "dad bod" has taken over Twitter.
But what is it?
The term is essentially used to describe a man who is neither fit nor unfit, but might have a little bit of a paunch.
It appears to have been coined by Clemson University student Mackenzie Pearson in a piece written for the website, The Odyssey. The article has since gone massively viral, having been shared over 172,000 times and counting.
Here is how Pearson defines a dad bod:
The dadbod is a nice balance between a beer gut and working out. The dad bod says, "I go to the gym occasionally, but I also drink heavily on the weekends and enjoy eating eight slices of pizza at a time." It's not an overweight guy, but it isn't one with washboard abs, either.
Sound familiar?
Pearson suggests that girls love the dad bod because it isn't intimidating and allows girls to feel like they're the "pretty one".
She also asserts that men with dad bods are better at cuddling and up for pigging out.
In light of the article, many women are taking to Twitter to express their dad bod appreciation.
While many men have realised that now is their time to shine.

However, several others have called it out as yet another double standard.
And some people are just plain old confused.
Either way, it looks like dad bod is here to stay.
All hail the dad bod.