Spoilers ahead if you haven't caught up on Dancing With The Stars …
ONE CELEB WAS the talk of Twitter last night after their appearance on Dancing With The Stars.
No, not Westlife, not Louis Walsh, not even eventual winner Mairead Ronan, but Taoiseach Leo Varadkar, who found himself front row at the reality show finale.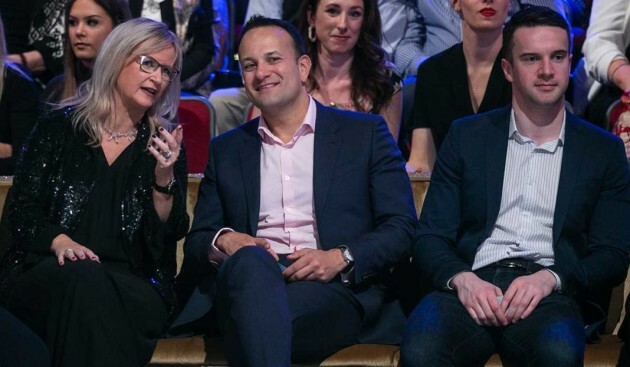 Kyran O'Brien Kyran O'Brien
And after, eh, enjoying lunch with American Vice President Mike Pence last week, Leo brought his partner Dr. Matt Barrett to sit and watch the movin' and shakin'.
Leo took to Twitter following the show to congratulate Mairead on her win.
This marks his second television appearance in as many months. Earlier this year, he revealed his metabolic age to the nation on Operation Transformation.
Needless to say, people had a lot of opinions about his appearance on the show, and more so his decision to drag Matt along for the ride.
The thought of a bag of chips on the way home was probably the only thing getting Matt through TBH.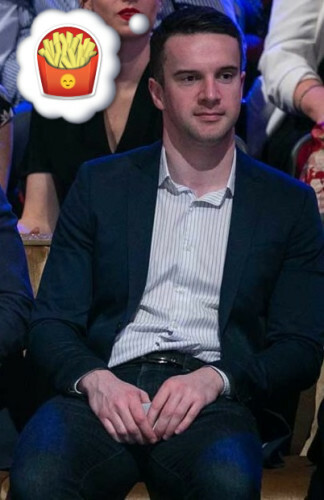 Kyran O'Brien "I cannot believe I am missing Blue Planet: Live for this." Kyran O'Brien
Now, needless to say, not everyone was ragging on him. One user tweeted: "I see there is lots of (predictable) outrage over Leo Varadkar's attendance at DWTS. People need to lighten up."
Sure listen, what people do with their Sunday evenings is up to them. 
When it came to the actual result, things also got political …
Eh, does that make Julian Benson Theresa May in this scenario, or … ?
As for whether we can expect to see either Leo or Matt on next year's series, the jury's still out. 
DailyEdge is on Instagram!