EVERY WEEKDAY MORNING, DailyEdge.ie rounds up the best of the day's celebrity dirt from the top to the very bottom.
Noted hard man Danny Dyer is getting married. 
The Eastenders star is to wed his long term girlfriend Joanne Mas after she proposed to him on Valentine's Day.
Or, as the Daily Mail puts it, she proposed to HIM. What a gal.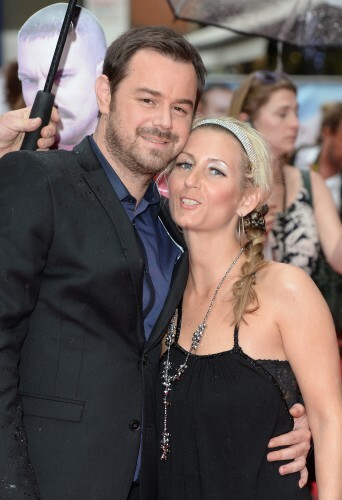 Danny and Joanne have been together on and off since they were teenagers and have three children ranging in ages from 18 years to 15 months.
We're hoping that the pair's special day will contain at least seven references to the time Dyer licked Mary Berry's ear, and the time he called the 9/11 attackers 'slags' on Twitter.
Noted ride Jamie Dornan has the patience of a saint. He's like a modern day Dorothy Mantooth. 
The Fifty Shades of Grey and The Fall star was in Ireland at the weekend to sink a few pints in Laois and to watch the Ireland v England rugby match at the Aviva. (DailyEdge.ie)
He also took the time to pose for approximately 2548 fan photos, with his eyes screaming 'save me' just a little more each time.
Dornan's whereabouts are currently unknown, but rest assured that somebody, somewhere is holding a smartphone in front of his face.
How is Taylor Swift friends with everyone? 
Here she is accepting the request to be godmother to actress Jaime King's imminent baby: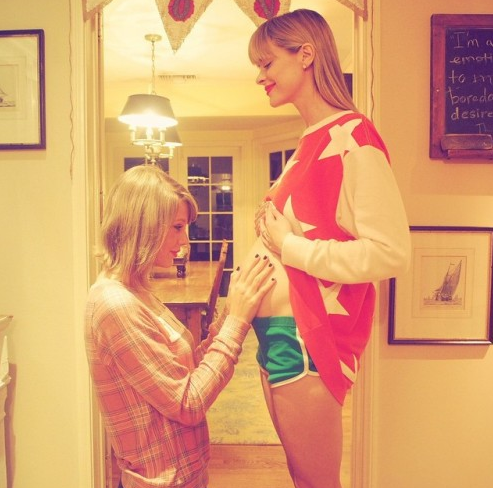 Taylor Swift / Instagram Taylor Swift / Instagram / Instagram
Here she is on holidays with Haim: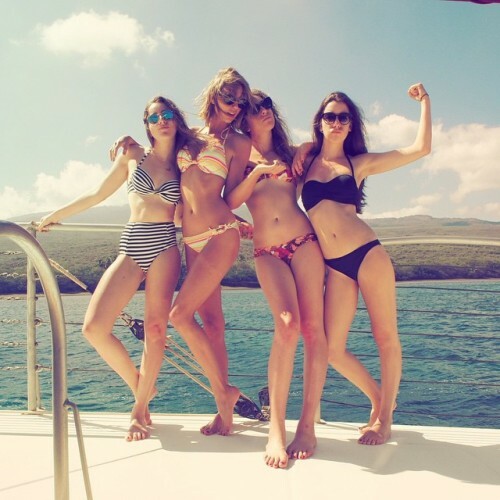 taylorswift taylorswift
Here she is with Beyoncé, Jay Z and Justin Timberlake: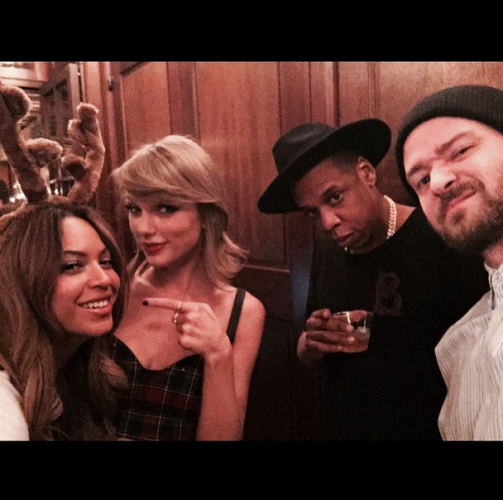 Taylor Swift / Instagram Taylor Swift / Instagram / Instagram
She must just be really sound and that's that.
And the rest of the day's celebrity dirt…
William Shatner lashed out at his Twitter critics after missing Leonard Nimoy's funeral (DailyEdge.ie)

Lily Allen and Fifty Shades director Sam Taylor Johnson had a big long meeting. Just sayin' (3am)
Are Cara Delevingne and St Vincent going out? (Just Jared)
Kelly Osbourne has quit Fashion Police just days after Oscars 'dreadlock' fiasco (Buzzfeed)