*Some spoilers from 15th July's episode ahead*
LOOK IF I was away from my parents for 8 weeks, I would expect them to miss me so it must be 10 times harder to be away from your daughter but watching her every night on the telly.
Well, Dani Dyer's mum Jo Mas was on Love Island Aftersun last night and revealed that her husband Danny Dyer gets pretty emotional while watching Dani on the show.
I think he's a bit jealous, he does cry a lot. Every night he really misses her."
Oh.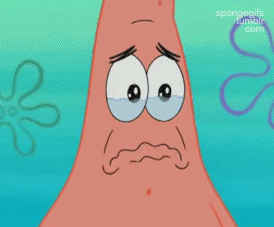 GIPHY GIPHY
Poor Danny Dyer. Although the fact that he's jealous of Dani having fun is also kind of hilarious. Who amongst us wouldn't want to see Danny Dyer in Love Island?
Do Dani's parents approve of Jack though? OF COURSE THEY DO.
I like Jack. I trust him yeah. I think he's caring for Dani, I think he's got her back.
Jo said she finds it weird to have not been involved in Dani's new relationship but admires Dani for how she's carried herself so far.
She's got her morals. She knows she doesn't need to use her body in any relationship because she's got a personality.
Fair.
I would dani die for dani dyer

— Scott (@scott_murrin) July 12, 2018
Apart from Dani and Jack it seems we could be about to lose some more Islanders tonight. Last night saw Charlie and Ellie leave the island as they were the least popular couple as voted by the viewers.
Tonight will see the other two lowest ranked couples of Wes and Megan and Georgia and Sam decide if they want to split up and stay in the villa or leave the villa as a couple.
FIRST LOOK: There's a SHOCKING plot twist for one couple - stay together and head home, or break up and remain on the Island... 😱 #LoveIsland pic.twitter.com/4aUtpQC1hL

— Love Island (@LoveIsland) July 16, 2018
DRAMATIC.
With 4 new islanders heading in tonight, will the couples stay together 4eva or will they cut and run?
DailyEdge is on Instagram!