HE'S NOT GONE away you know.
Dapper Laughs (AKA Daniel O'Reilly) has said he regrets joking about rape – but also said the backlash that followed was entirely "generated by the media".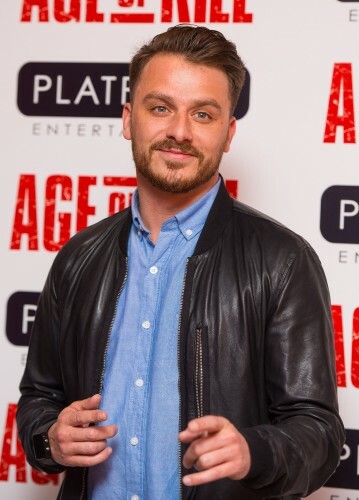 Dominic Lipinski / PA Wire Dominic Lipinski / PA Wire / PA Wire
O'Reilly 'retired' his Dapper Laughs alter ego in an interview on BBC's Newsnight in November 2014 – but the character reappeared on Twitter earlier this year.
A 'warts and all' interview in today's Sunday Times Magazine reveals that O'Reilly is still touring with some success.
He says he regrets the 'gagging for a rape' joke that sparked the backlash against him – but claims he was merely repeating what someone in the audience shouted at him.
Of course I'm sorry if people were offended by the implication that I think rape is funny. I have never said I condone rape… [A woman in the audience] shouted "My friend Lisa loves you, she's gagging for a rape." I then reply over the microphone with, "What? She's gagging for a rape?"
"Now, looking back, I should have stayed away from saying anything about rape," he said. "There's nothing in my sets about rape now. Lesson learnt."
BBC Newsnight / YouTube
O'Reilly said the backlash threw him into self-destruct mode – he went on Newsnight, he said, because he had "had enough" of of the negative attention:
I lost a six-figure sum in three days on my tour; my TV show that I'd spent months writing was cancelled, years of work were taken away from me. But because of my family I was apologising for something the media had generated. It was horrible.
Critics of Dapper Laughs have been largely sceptical about O'Reilly's sincerity in the Sunday Times interview:
Fans and O'Reilly himself, however, seem pleased with how he is being portrayed:
O'Reilly begins a UK tour in October and has a DVD (called Res-Erection) coming out in the same month.