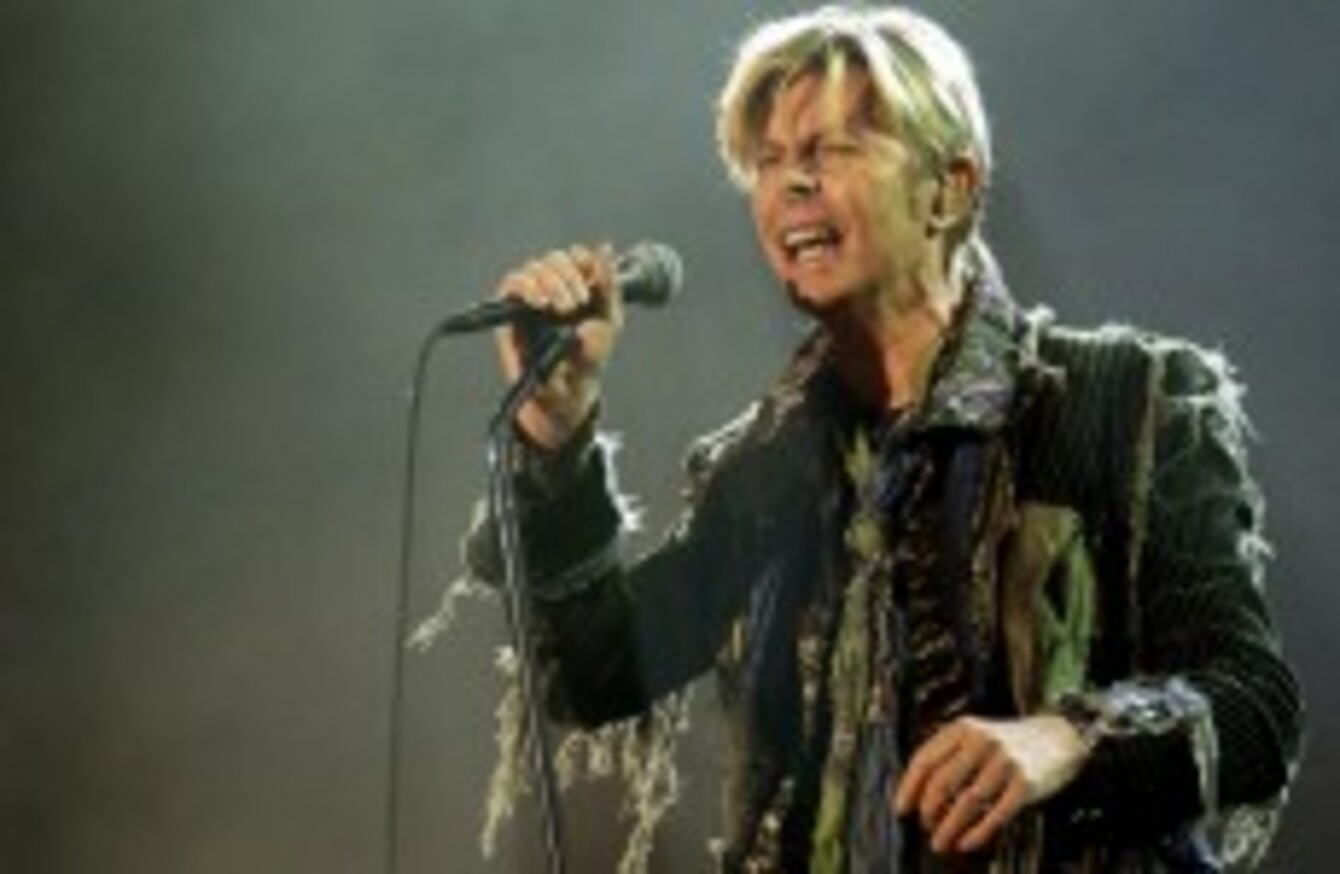 Image: PA Wire/Press Association Images
Image: PA Wire/Press Association Images
DROP EVERYTHING. Legendary musician David Bowie is teaming up with Irish playwright Enda Walsh to write a musical.
Titled Lazarus, the production is based on the 1976 film The Man Who Fell To Earth.
Fans will be very excited to hear that Bowie is writing brand new songs for the show, as well as re-arranging old favourites.
Like the film, the play will centre on Thomas Newton, an alien who explores life on earth – a character that was famously played by Bowie in the film.
Enda Walsh has been enjoying huge success over here with his plays The Walworth Farce (starring Brendan, Brian and Domhnall Gleeson) and Ballyturk (starring Cillian Murphy), which both had sold-out runs in Dublin over the past year.
Lazarus will premiere in New York towards the end of 2015 – however, Bowie himself will not be taking to the stage.
Well, you can't have it all.