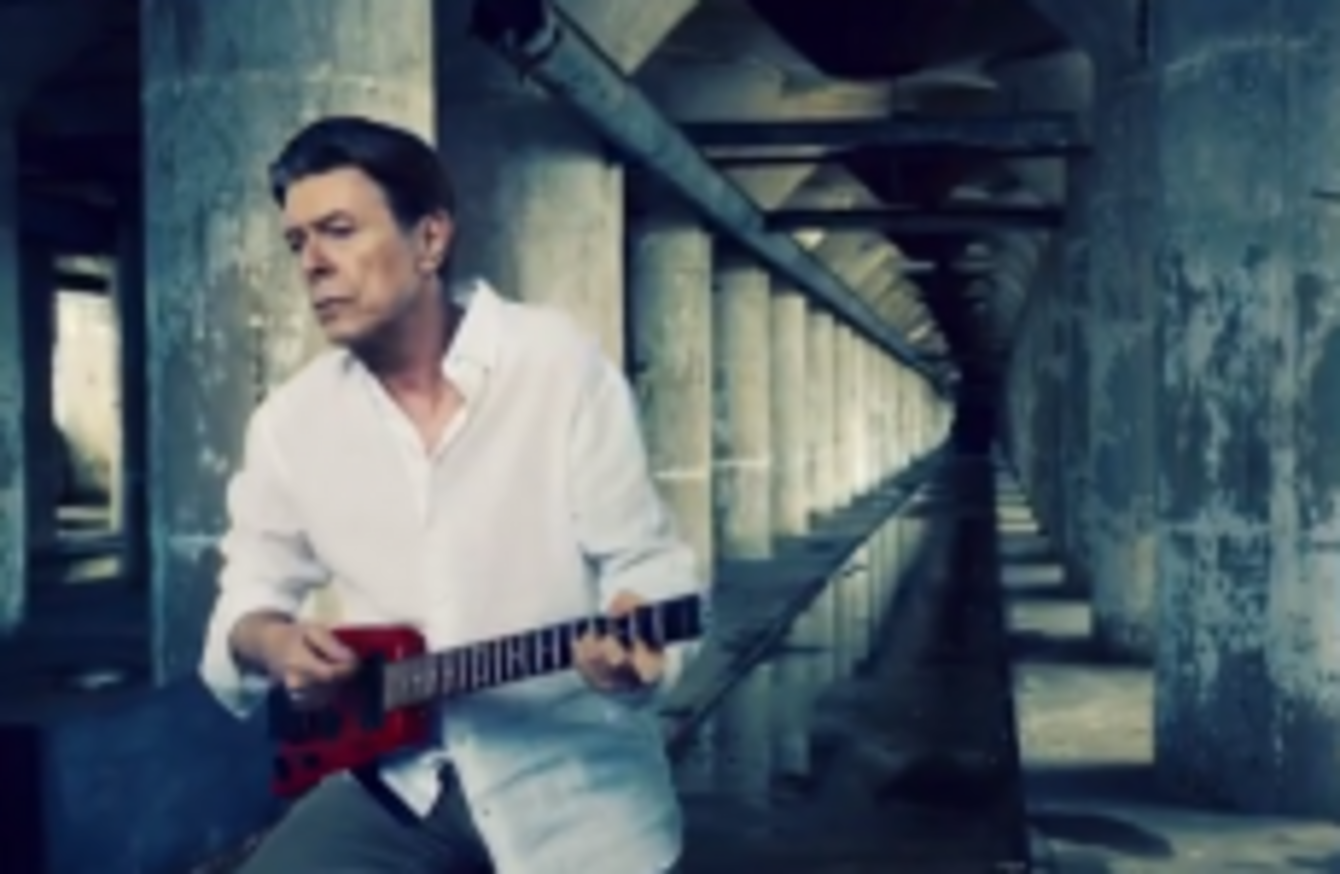 Image: YouTube Screengrab
Image: YouTube Screengrab
VALENTINE'S DAY IS the latest song to get the video treatment from David Bowie's acclaimed The Next Day album.
The promo for the song has debuted on YouTube and features Bowie playing a modified guitar.
Yesterday a Facebook post appeared on the singer's official page announcing the premiere, but was then deleted.
The video finally appeared this morning.  It was directed by Indrani and Markus Klinko, who have previously collaborated with Bowie on album artwork.
YouTube/DavidBowieVEVO
Valentine's Day has only been released via Bowie's VEVO channel on YouTube, which means it won't play on many mobile devices.
'Sake. GOD. TUT.
Don't worry though, we've screengrabbed all of the most important bits for you.
The video is a departure from other recent offerings from the album, which employed the talents of the likes of Tilda Swinton, Gary Oldman and Marion Cotillard.
It features Bowie performing solo, telling the story of a teenager who seems set on embarking on a high school killing spree…
Opening scene, with a sawn-off guitar that doubles as a gun
Giving the Bowie stare
Did you know David Bowie has two different coloured eyes?
"It's in his scrawny hand, it's in his icy heart…"
Guitar/gun shadow
Bullet/guitar string. Subtle.
"It's happening today…"