BRITISH PRIME MINISTER David Cameron has revealed that he's brought Irish novel Skippy Dies on holiday to Italy.
He's told The Spectator that he didn't get to finish it on another trip to Ibiza, so he's picked it up again.
The book, by Paul Murray, is based in a Dublin boarding school and was longlisted for the 2010 Man Booker Prize.
The British press has shown some interest in Cameron's choice, with The Guardian expressing surprise that the PM chose the novel over the "collected works of Jeremy Clarkson". It's also noted that Cameron is planning to take Simon Sebag Montefiore's Jerusalem: The Biography on his holidays to Italy.
The Daily Mail meanwhile notes that the prime minister's holiday read is a "dark comedy" about "life at an expensive Catholic boarding school in Dublin where drugs and porn are rife".
And The Telegraph notes that Labour leader Ed Miliband's summer reading list leaves Cameron somewhat in the dust. He's been pictured with a pile of books about economics and American politics.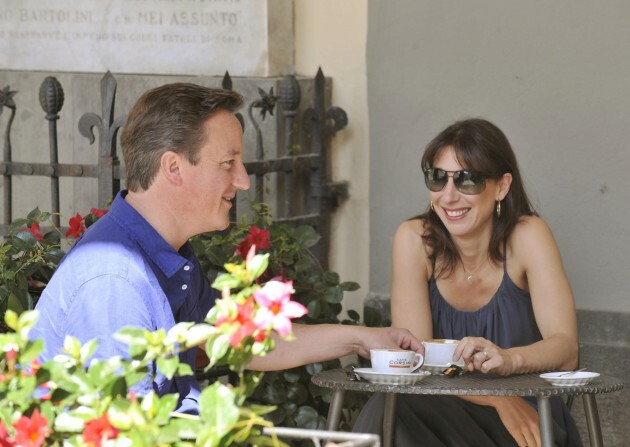 "Hurry up Samantha, I'm dying to get back to my book"
David Cameron and wife Samantha on holiday in Montevarchi near Sienna, Italy at the weekend (Lorenzo Galassi/PA Wire)