EVERY WEEKDAY MORNING, the Daily Edge rounds up the best of the day's celebrity dirt – from the top to the very bottom. Here's The Dredge.
#YOU TALKIN' TO ME? No matter how famous you are, you don't want Robert De Niro giving out to you, so imagine how morto Jay-Z was when De Niro told him he was disrespectful and rude for not returning his calls.
The spat happened at Leonardo DiCaprio's birthday party in New York, when DeNiro called Jay-Z out for not responding to any of his SIX phone calls about a song the rapper had agreed to record for the TriBeCa film festival (Page Six)
Dude, when De Niro calls, YOU ANSWER!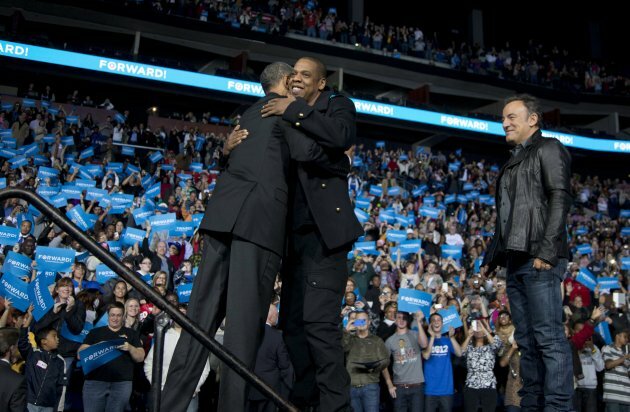 Obama: "Jay. What's this I hear about you not answering Bob De Niro's calls? Not cool!" Springsteen: "You bloody DOPE" (AP Photo/The Canadian Press, Nathan Denette)
#KRY ME A RIVER Bruce Jenner, the long suffering husband of terrifying 'momager' Kris Kardashian is rumoured to be consulting divorce lawyers because he's so sick of being humiliated.
The E! show Keeping up with the Kardashians regularly shows Bruce (who's an Olympic gold medallist, lover of plastic surgery and father of The Hills star Brody Jenner) being told what to do by his wife, told how to spend his money, and generally being made a holy show of.
Well, they'd get another TV series out of the divorce at least.
I hate you so much right now (Vince Flores/AFF/EMPICS Entertainment)
#THREE'S A CROWD So yesterday we brought you news of X Factor judge Tulisa's new fella, Newcastle star Danny Simpson.
Well now Simpson's GIRLFRIEND has come out of the woodwork, and says she's three months pregnant. Stephanie Ward says she and Simpson never broke up. The couple already have a one-and-a-half year old daughter and another baby on the way. (The Irish Sun)
Uh oh, spaghettios!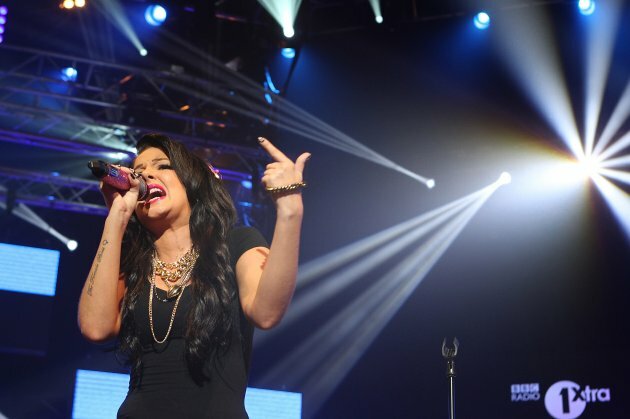 Tulisa. Hey, Tulisa. You might want to have a look at the papers (Suzan/Suzan/EMPICS Entertainment)
And the rest of the day's dirt:
Maggie Smith gets away without wearing corsets on the set of Downton Abbey because, well, nobody tells Maggie Smith what to do (Express)
Russell Brand crashed his car into homeless guy's shopping cart, but got out to help him clean up, because he's sound like that (TMZ)
Former Westlife star Nicky Byrne says he's delighted that Strictly Come Dancing is beating X Factor in the TV ratings, because he wants Simon Cowell to eat his dust (Irish Daily Star)
David Walliams is going to be someone's da! His wife Lara Stone is expecting their first child (Daily Mail)
Lindsay Lohan has another sister. Her dad Michael has a daughter called Ashley, who's 17. It was all revealed on a TV talk show, of course. (Buzzfeed)
For more, follow @dailyedge on Twitter and like The Daily Edge on Facebook.