WE CAN RESPECT this.
Homeless charity DePaul has set up camp outside an Apple store in London and secured a prime spot in the queue for the iPhone 6, which comes out tomorrow.
Now it is inviting people to bid for the spot in the queue on eBay. A note written on a cardboard box reads, "All proceeds will help young people forced to sleep on the streets."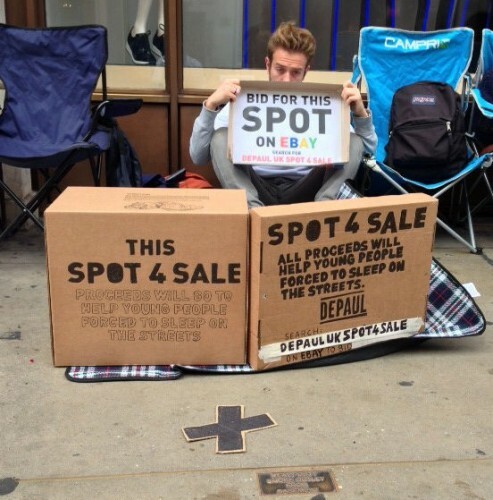 eBay eBay
DePaul joined the line yesterday afternoon and promise to hold their for the highest bidder with the lucky winner only needing to show up to claim their spot tomorrow morning before the Apple store opens.
The bid currently stands at £107, which is a bargain if you ask us.
The auction ends tomorrow morning at 6am.