THE SECOND EPISODE of the debut series hadn't even aired when viewers learned that Derry Girls had been commissioned for a second series.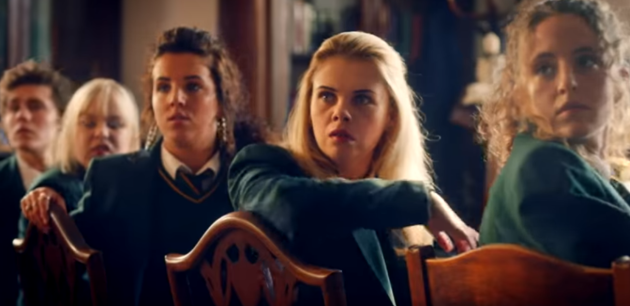 Channel4 / YouTube Channel4 / YouTube / YouTube
And with every one of the five episodes that followed the pilot, TV bosses (and viewers) were provided mounting proof they were onto a serious winner with Lisa McGee's creation.
So, it's hardly surprising that a year on from the end of the first series, fans of the Channel 4 show – which made its international debut in December – are currently climbing the walls as they await confirmation on an air date for series two.
And here's the thing, the cast themselves don't even know. *Stifles scream.*
I genuinely don't know I'm not messing! The only thing I know is SOON https://t.co/gG9d7kEVaq

— Nicola Coughlan (@nicolacoughlan) February 13, 2019
But while we may still be in the dark about a start date – although March has been doing the rounds in recent weeks – this is what we
do
know about one of the most highly-anticipated TV returns of recent years.
Well first off, the trailer alone is a joy to behold.
James is still the butt of everyone's jokes, there's as much iconic 90s dancing as we could hope to expect, and the pop-cultural references are as sublime as ever.
Channel 4 / YouTube
But what else do we know?
Well, according to Lisa McGee, she will continue to draw on her own personal experience of growing up in Derry during The Troubles.
Speaking to The Radio Times, she revealed:
I'm toying with maybe doing the ceasefire and how everyone reacts to that because I remember it actually unsettled people. I remember people didn't know what to do.
And where do we stand on character development?
Well, Lisa is all for some romantic interest, saying: "I'd love one of them to get a boyfriend or Clare to get a girlfriend."
Meanwhile, Clare played by Nicola Coughlan, is keen for James to work on his music, so to speak.
I really want James to join a band and for his band mates to be quite cool and for the girls to be very into it and us, for some reason, having to suck up to James because in reality James is the only level headed one in the whole group but never gets the credit for that.
But what about new characters? Anyone we should know about?
Well, yes, as it happens.
Recently, it was announced that Ardal O'Hanlon, best known for his role as Fr Dougal Maguire in Father Ted, would be joining the cast.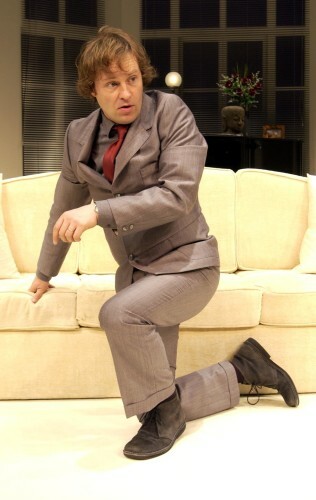 PA Archive / PA Images PA Archive / PA Images / PA Images
Saoirse, who plays Erin in the show, confirmed the news, telling The Radio Times:
Ardal O'Hanlon joins our family this year, which is brilliant. There's a scene where it gets quite physical, and Lisa came over. She was like 'Don't bully Ardal'.
"We were like, 'We're not bullying him, he's like a national treasure!'" she added.
Sorry now, but imagine he was playing Fr Dougal, who had ditched Craggy Island for Derry. Just a suggestion.
Anyway, while we're on the topic of new characters…
Let's not forget that Nadine Coyle has been more than a little interested in joining Erin, Michelle, Clare, Orla and James.
Speaking last year, Nadine said:
It's based on the same school I went to, the same Catholic school, so we have loads of similar experiences. I loved the first series, so I'd love to do something for the second.
OK, so that covers plot development, character development, new additions and potential new additions, but what about the viewers; how do they feel?
I am so excited for this! Been counting down the days since series 1 ended

— ✨𝒜𝓂𝓎✨ (@AmyWonderland92) February 12, 2019
I don't want to miss it, I'll just settle in front of the TV and wait for Derry Girls to come on.

— Robert Klein (@BKlein059) February 13, 2019
I just watched the trailer affair and I cannot wait .I am beyond excited ! Oh I happe we know soon x

— mary connor 🏴󠁧󠁢󠁳󠁣󠁴󠁿 (@marydoll22) February 13, 2019
So so so excited!!!

— Georgina Kelleher (@ginakellcork) February 13, 2019
I absolutely love Derry Girls, where's season 2 ?

— Niall Horan (@NiallOfficial) January 30, 2019
#DERRYGIRLS SEASON 2 IS COMINGGGG!!!!! THANK GOD!!!

— Bee🐝 (@Barbie_Brennan) February 13, 2019
DailyEdge is on Instagram!