DESERT ISLAND DISCS has been delighting radio listeners for more than 70 years.
It's easy to understand why.  The simple concept asks guests to talk about which eight pieces of music (along with a couple of other objects) they would take with them if they were to be castaway on a desert island.
Today, we'd love to hear what your desert island discs would be.
To get us going, we've had a quick ask around DailyEdge.ie towers, and here are some of the tunes that have popped up. Add your own in the comments!
Upside Down – Diana Ross (because Diana Ross = Queen of Everything)
Fisherman's Blues – The Waterboys…a great song to 'lep' about to
Radiohead – Let Down.  Because if you're going to be stuck on a desert island for the rest of your life, you might as well bring a song about growing wings and escaping your current humdrum life.
Prince – Erotic City (filth)
ELO - Mr. Blue Sky – The sound of every summer.
The Postal Service – Brand New Colony. This cheers me up when I'm in a bad mood.
Fleetwood Mac – Landslide (I like to sing it very loud when I'm on my own and pretend I'm Stevie Nicks, and in the spirit of Desert Island Discs, I can imagine myself singing it very loudly while there.)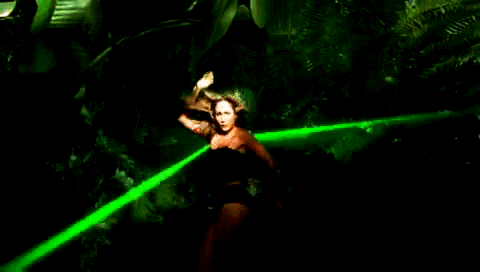 Jennifer Lopez – Waiting For Tonight.  If I'm going to be near a forest or whatever greenery on the beach, I best have this camptastic tune to keep me company/to use as a soundtrack to my beach dancing.
The Flower Duet from Lakmé – It's such a beautiful piece of music, and could take you away from any difficult situation.
LCD Soundsystem – All My Friends.  Is wrapped up in memories of fun times and also a little sad, which you'd probably need from time to time.
The National – Slow Show.  Just because.
We've made a handy playlist for you, should you wish to listen to those selections and others from us while you think of your own.
What songs would you bring with you to a desert island?  Tell us in the comments, and we'll compile a playlist of your choices and share it with you next week!