SO THE WORLD is just coming to terms with the news that Beyonce more than likely mimed the national anthem at Monday's inauguration in Washington.
She's yet to come out and say anything about it herself, while the marine band which initially said that Beyonce had lip-synched has now done a little bit of backpedalling.
In a statement it says that even though the band was using a pre-recorded track, it's not possible to say whether or not she was singing.
Captain Gregory Wolf said:
Regarding Ms. Knowles-Carter's vocal performance, no one in the Marine Band is in a position to assess whether it was live or pre-recorded.
Hmmm. There is the Instagram evidence which shows her in the recording studio with sheet music, and there's the fact that there was no time to practice with the band.
Then again, as the Washingtonian reports, every singer had a backing track ready, in case of emergency, which would explain the recording studio pictures.
Either way, if you like so many others feel betrayed we're here to help with some things that might make you feel a little better:
1. Those Destiny's Child outfits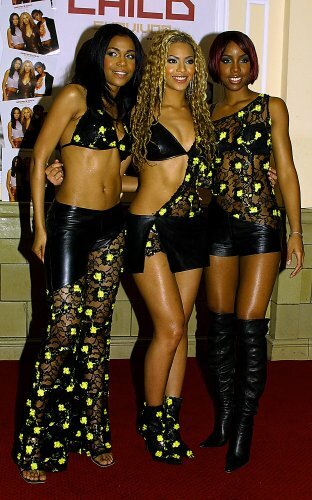 Suzan/EMPICS Entertainment
MARK J. TERRILL/AP/Press Association Images
2. Beyonce's singing at the Superbowl next week. She'll have to sing live
No pressure Bey, no pressure.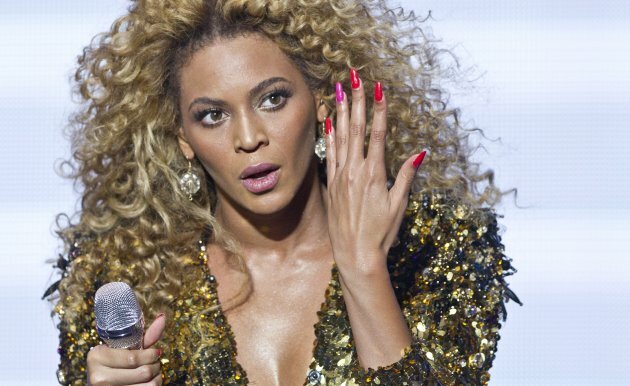 Joel Ryan/AP/Press Association Images
3. Beyoncé falling down some steps
YouTube/Lern2Play
4. Beyoncé falling down again:
5. Kelly Clarkson didn't mime
YouTube/ABCNews
6
. WHO ARE WE KIDDING? WE LOVE YOU BEYONCE!
So maybe she mimed. We know she can sing. She knows she can sing. In this video from her headlining Glastonbury show she lets the fans sing, and gives a pretty stellar performance herself:
YouTube/BBC
Also, let's not forget this moment from the inauguration 4 years ago:
YouTube/Beyonce
You can mime at us anytime Beyonce. We're sorry for pointing out that you've fallen down a few times. We fall down all the time.