WE'VE ALL HAD one of those days.
You know, where nothing seems to go your way and the smallest thing is a massive struggle. It's kind of like when you show up at your wife's Christmas party to surprise her and end up in hand-to-hand combat with bloodthirsty international thieves.
No, wait. That only happens to Die Hard's John McClane.
And if McClane could handle THAT mess, imagine how well he'd cope with the average day…
1. Getting kept behind in work
Your boss wants you to stay late to finish up that Excel file for the big report due.
What John McClane would do?
That's right. Break the window and parachute out of there using a repurposed ream of photocopy paper.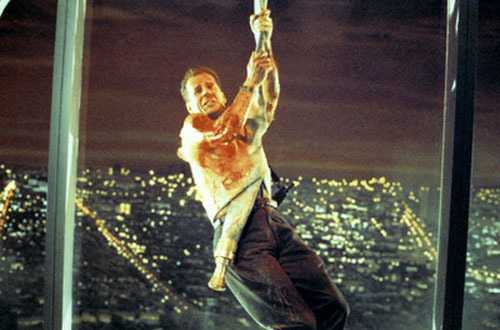 Image: The Movie Blog
2. Awkward small talk with an unknown colleague
You share the same office, but have nothing in common. You're stuck together in the canteen for lunch.
What would John McClane do?
John McClane is a charismatic renegade. He would embrace the awkwardness, take off his shoes and smush his toes into the carpet to get comfortable.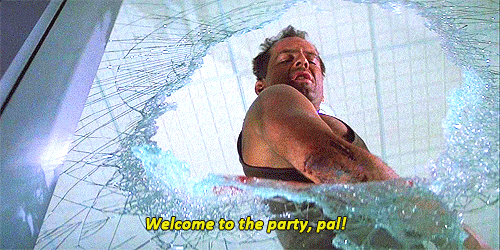 Image: Movie Fan Central
3. Winning at a game of pool
You're in the pub playing pool with a good mate. As luck would have it, you win.
What would John McClane do?
John McClane has no time for manners or winning gracefully. He would drop the cue, punch someone in the face, raise his hands and scream: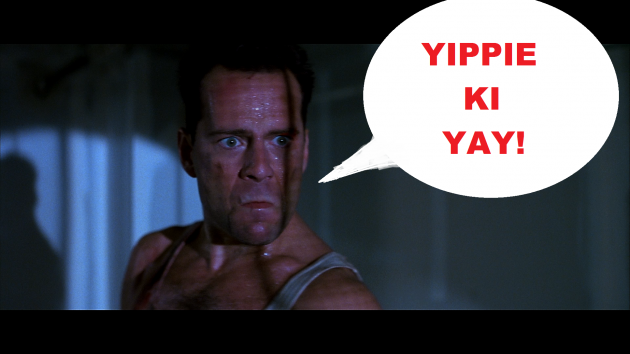 Image: Diehard.Wikia
4. The cat won't come in from outside
You let the cat out for a bit, but now it's late and you want to go to bed. You can't head off without the cat inside, but he's nowhere to be found.
What would John McClane do?
Why, he'd most likely get into the air conditioning ducts and smoke that kitty out.
Image: Underthegun
5. You want the last biscuit but feel bad about it
You and your significant other are staying in on the couch tonight. You go off to make the tea – but there's only one biscuit left.
What would John McClane do?
Stare 'em down. That's YOUR biscuit, cowboy.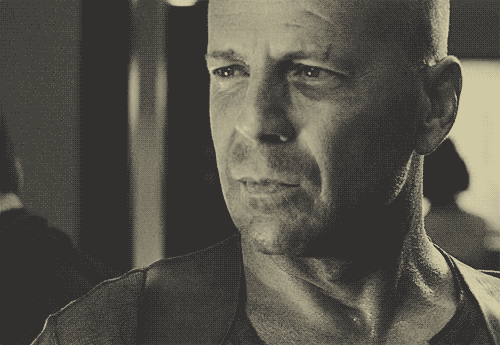 Image: Now Here This
6. What to wear tonight?
It's Friday night and you're feeling good. But none of your gladrags are clean and you don't have a clue what to wear to that party everyone'll be at.
What would John McClane do?
Wear a blood-stained, tattered vest with no shoes and a visible gun. Naturally.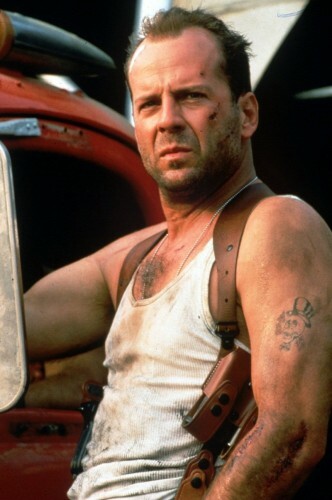 Image: Good Film Guide
Jameson's Cult Film Club is all about watching top cult films at spectacular, one-off screenings in venues specially staged to evoke the film being shown – and Die Hard is next on the list. You don't want to miss out on catching John McClane the way he was meant to be seen.
In order to be in with a chance to attend this very special screening of Die Hard (topped off with a Jameson bar and DJs), register on the website and join the conversation on Twitter by using the hashtag #JamesonCultFilmClub. Yippie-ki-yay!