1. Corridors in American schools actually look like they're built to accommodate students.
Kevin Jarett / Flickr Kevin Jarett / Flickr / Flickr
In Ireland, most schools look like they accidentally became schools. Corridors are just about wide enough for three teenagers to walk down beside each other. You could comfortable drive a car down the corridor of an American secondary school.
2. There is an unwavering presence of nuns in Irish schools.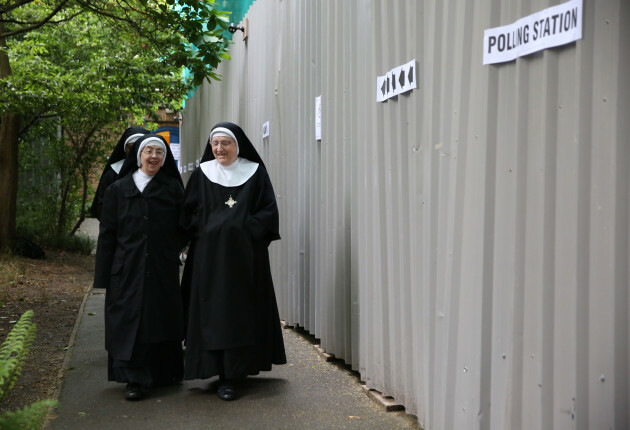 Isabel Infantes Isabel Infantes
Most of the time they don't even do anything. They just seem to hang around the school in their free time. Sometimes they are given jobs as librarians or chaplains . This would probably never happen in an American public school.
3. Americans seem to all learn how to drive when they're sixteen.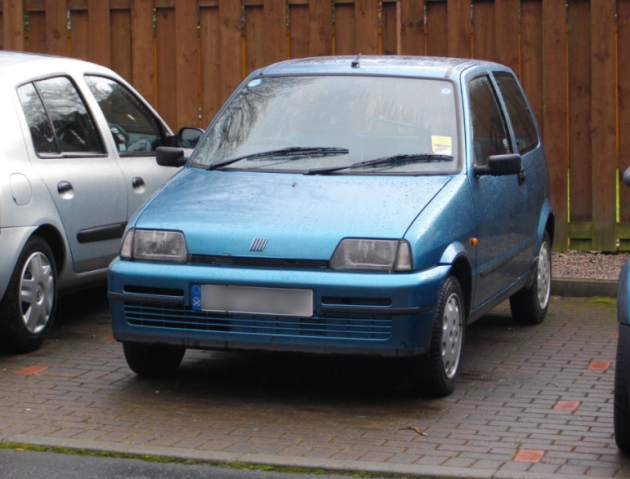 Paul Robertson / Flickr Paul Robertson / Flickr / Flickr
Unlike Irish people, their first cars are usually relatively nice. Nobody in America drives a Fiat Cinquecento. Most Irish adults in their mid-2os would be doing quite well for themselves if they could afford to pay the €4,000 a year for insurance on one of those. Unless you're rich or live in rural Ireland, you'll be walking everywhere until you're at least 29.
4. Single sex schools are totally normal in Ireland.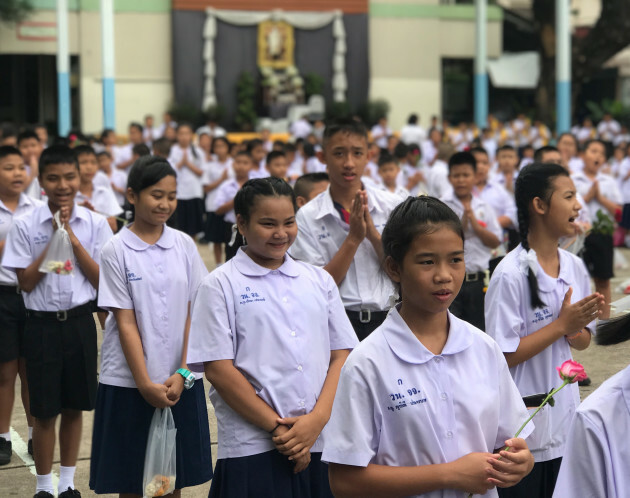 DPA / PA Images DPA / PA Images / PA Images
In America, single sex schools are almost seen as exotic. In every American movie, the girl who went to a Catholic girl's school was the dark horse. In Ireland, the girl who went to a Catholic girl's school is completely unremarkable. Irish people have a bit of moral panic about mixed schools.
5. Nobody in Ireland even knows what a GPA is until well into their first year of college.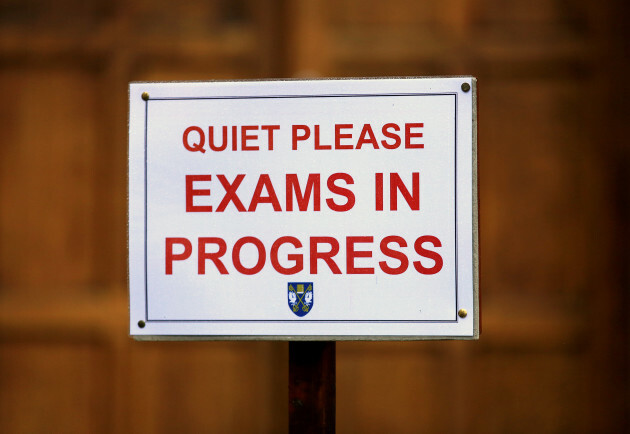 PA Archive / PA Images PA Archive / PA Images / PA Images
We hear it in movies like Coach Carter all of the time. "You can't get on the team unless you improve your GPA." Yet nobody knows what a good GPA is until college. Do you have to aim for a higher number or a lower number? You'll find out in college and probably not until it's too late.
6. Nobody cares about extra curricular activities in Ireland.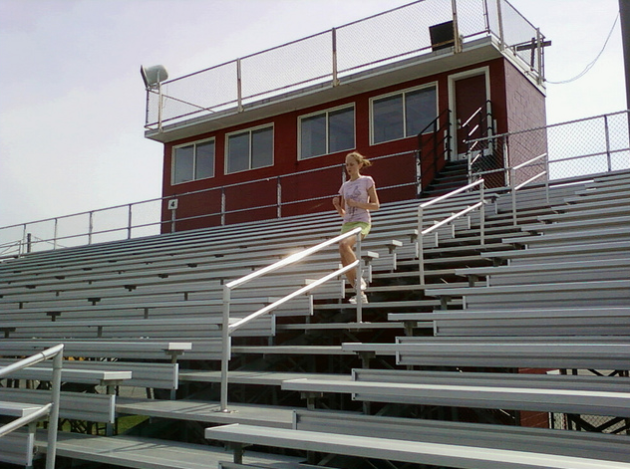 Chucka_NC / Flickr Chucka_NC / Flickr / Flickr
Image your PE hall had seats so other people from the school could watch sports matches at their leisure. Would never happen. Some American PE facilities put Irish GAA stadiums to shame. Plenty of American schools have swimming pools and swimming teams.
They encourage you to do sports or similar activities on school premises after your classes are completed for the day by warning you that your chances of getting into college are lower if you don't. In Ireland, you might do football training once a week after school, but the rest of the week you just lie on the couch watching Nickelodeon or MTV, pretending to your mam that you have no homework.
7. It's really rare to come across a school in Ireland with no uniforms.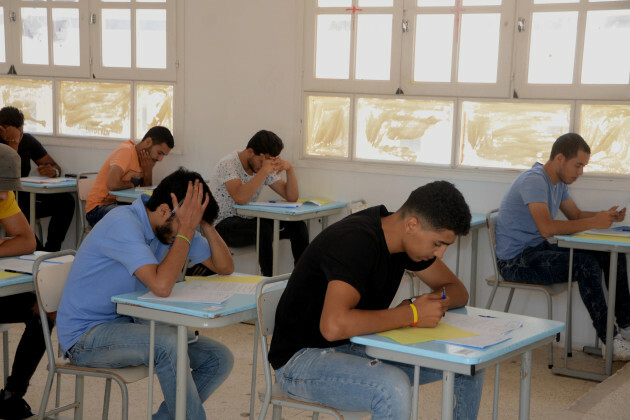 Xinhua News Agency / PA Images Xinhua News Agency / PA Images / PA Images
Some  teachers vehemently hate the concept of a non-uniform day because it turns the school into 'a fashion show'. When students beg for the opportunity to wear their own clothes into school (by saying they'll do it for charity), just for one day, they're usually just given a 'jersey day' instead, where they can wear in a football jersey with their PE tracksuits.
8. Irish schools are made of prefabs.
Ian Stedman / Flickr Ian Stedman / Flickr / Flickr
Every few years when the population of an area increases, instead of building a new school to accommodate incoming students, we just seem to plop down a prefab or two and hope for the best. Meanwhile, Americans spend millions of dollars building schools that look like shopping centres.
9. Americans have school dances way too frequently.
Napoleon Dynamite Napoleon Dynamite
Homecoming dance, Winter Formal, Senior Party, Prom, Halloween, Valentine's Day, Sadie Hawkins and they do most of these every year. Without alcohol. They can't go a few weeks without having a dance. In Irish secondary school, you get one 'dance' in six years and that's it.
10. School sports are taken way too seriously in America.
A Cinderella Story A Cinderella Story
In America, the most popular person in every school is the quarter back that looks like Chad Michael Murray. In every movie about America, there's a girl waiting to kiss him after he scores the touchdown that wins the big game. Imagine this, but with a GAA player that looks like a teenage Fair City actor at best. Maybe GAA just isn't very romantic.
11. All of the desks in American schools are the same.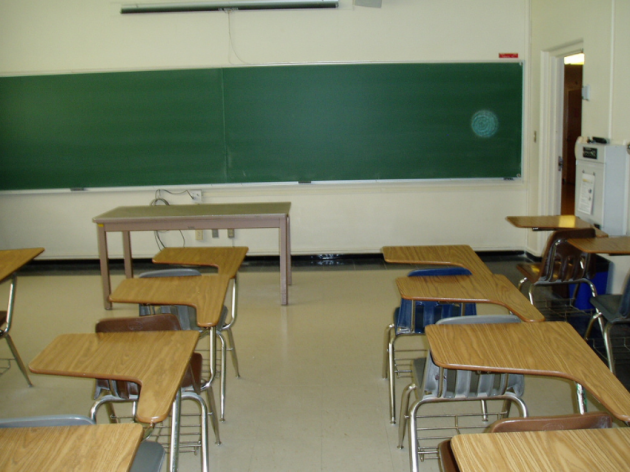 Eric and Mary Ellen / Flickr Eric and Mary Ellen / Flickr / Flickr
In Ireland, desks are completely mismatched and barely standing up on their own.
12. American cafeterias are in an entirely different league to Irish canteens.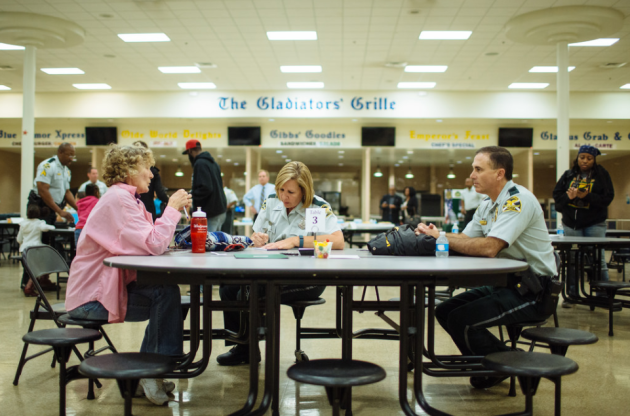 CityofStPete / Flickr CityofStPete / Flickr / Flickr
In Ireland you're lucky if your school even has a canteen. Then the most exciting food they serve is probably sausages and toast. While American cafeterias often resemble the lunch room from Orange is the New Black, they've definitely got better eating facilities.
DailyEdge is on Snapchat! Tap the button below to add!