TV3′S MIDDAY LEFT several viewers outraged today after a guest breastfed her baby live on the show.
Newstalk presenter Dil Wickremasinghe was discussing 'attachment parenting' and breastfeeding, and brought along her newborn baby boy, Phoenix.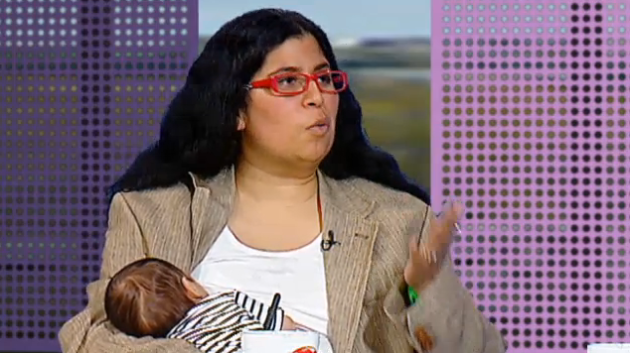 TV3 Player TV3 Player
Host Elaine Crowley pointed out that Wickremasinghe was rather discreetly breastfeeding Phoenix live on air – and everyone freaked out.
TV3 was immediately inundated with calls from viewers; some positive, but some not so positive. One female caller said:
No need for Dil to be breastfeeding on TV. I won't be watching the show again when she's on it. She's a self-promoting gobsh*te. Has she ever heard of a breast pump?
Crowley said that she and Wickremasinghe made a conscious decision to include breastfeeding on the show.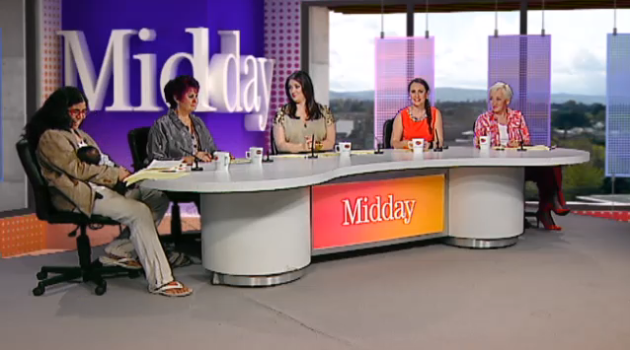 TV3 Player TV3 Player
"If I didn't point it out, there is no way anyone would have known little Phoenix was having his lunch live on air," Crowley said.
All mothers should be supported no matter what they want to do, and if you're lucky enough to be able to take your baby to work and he happens to be hungry, what are you gonna do?
It seems many viewers did not agree with this sentiment – a spokesperson for TV3 said there was a more than 100% spike in calls to the programme after the segment, compared to the average Midday show.
The majority of calls were positive, but several women said they wouldn't be watching the show again.
Doctor! We need several strong doses of 'get over yourself'. Quickly, please.