ATTENTION, PUN ENTHUSIASTS. This couple has just won Halloween.
A few days ago, Brooke Bogan shared a photo of her parents before they headed to a costume party.
At first glance, it looks as though her Dad is dressed as a pickle and her Mam is… I don't know what her Mam is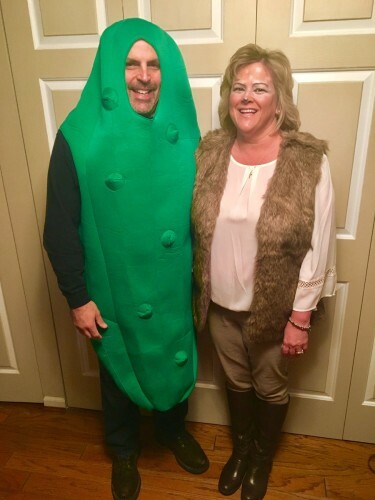 But as Brooke explained on Twitter, there's actually some very strong and subtle pun work happening here.
Mom and Dad before their Halloween party. He's a dill pickle. She's a female deer. Together they're a "dill-doe." And also my heroes.
Oh my God.
The tweet has been retweeted nearly 26,000 times since it was shared on Sunday.
May we all achieve these levels of soundness when we are parents.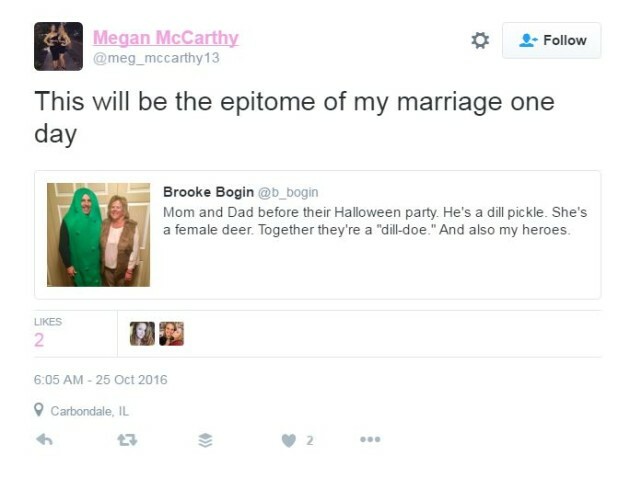 Megan McCarthy / Twitter Megan McCarthy / Twitter / Twitter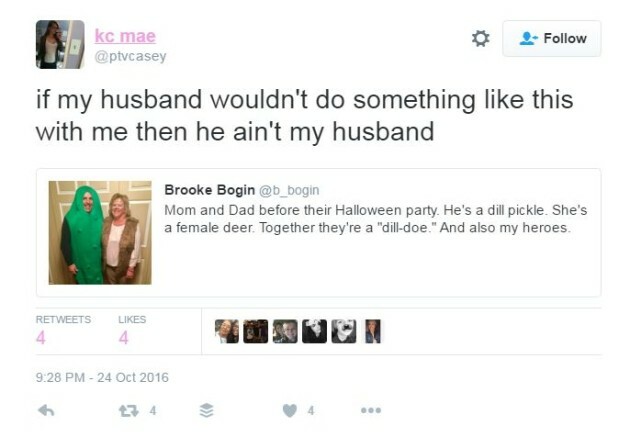 KC Mae / Twitter KC Mae / Twitter / Twitter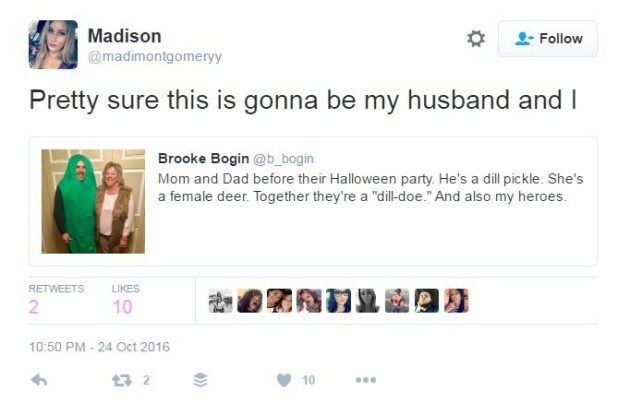 Madison / Twitter Madison / Twitter / Twitter
DailyEdge is on Snapchat! Tap the button below to add!