IT'S BAD ENOUGH when the kids come home covered in grass stains, you really don't want them coming home covered in foul-smelling dog muck.
Residents in The Meadows estate in Newbridge Co. Kildare took matters into their own hands when this sign was erected at a green area.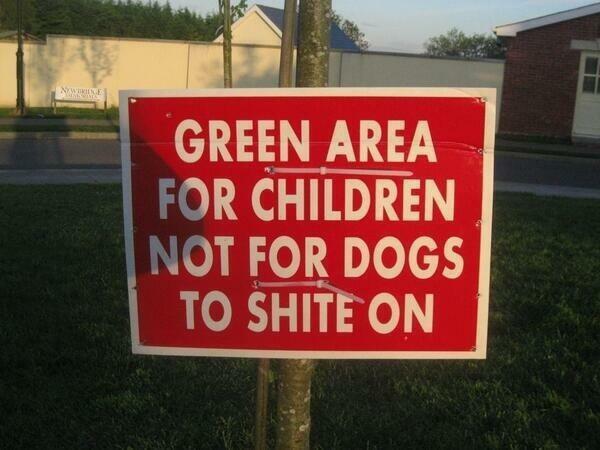 Via @RobbieHarris/Reddit Ireland
The sign has been attributed to Bray today, but a little bit of detective work (the Newbridge Memorials sign in the background, this tweet from Terence Martin, the proximity of Newbridge Memorials to The Meadows) indicates that the sign appeared in Kildare last year.
Either way, we wonder did it work? Any residents of The Meadows out there?