REMEMBER THE DOG that had 43 socks removed from his stomach? This little guy might have outdone him.
Brian, a giant Samoyed from Rotherham, came across his owner's underwear on the bathroom floor and decided to tuck in. Still hungry, he decided to eat two more thongs.
Afterwards, the dog necessitated a two-hour operation to remove the thongs and spent four days recovering in hospital. Upon his arrival home, he learned his lesson and never ate another item of clothing again.
Just kidding! He actually went home and immediately ate another thong.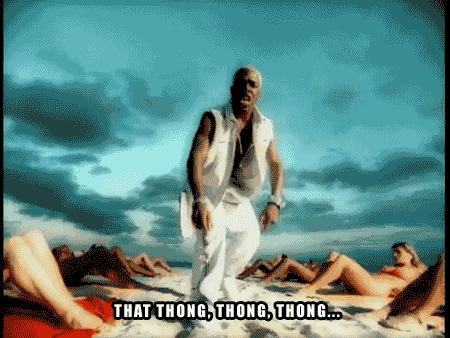 bestnatesmithever / Tumblr bestnatesmithever / Tumblr / Tumblr
His owner Kaye Banks told the BBC:
We just couldn't believe that after an operation and four days at the vets he comes home and does it again. From now on all underwear is put straight into the washing machine. He's a lovely dog but he's into everything.
The little pup.