AH, DOGS. SO obedient, always willing to play along, even when their beloved owner pretends to shoot them down.
They really have the 'playing dead' thing down to a tee, with some even adding their own sound effects.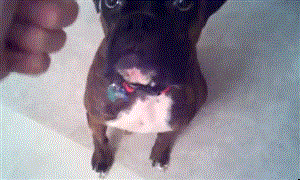 OH MY GOD, how could you even pretend?
Funnyplox TV
Cat lover? They're in on the fun too, if not as dramatically.
Funnyplox TV