CHEF RICHARD MCKEEVER and his student girlfriend Juliet Handsaker are separated by the Irish Sea.
He lives in Belfast, and she's gone off to study in Oxford. But before they were cruelly separated, they'd get takeout pizza every week and have a date night.
"We'd curl up with a pizza, watch a film or The Office, it was pretty great," says Richard.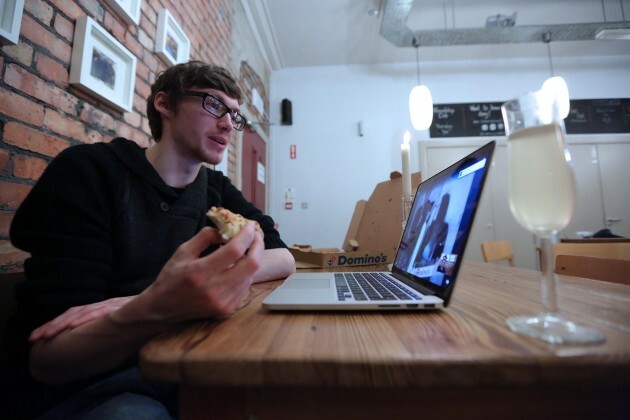 So – perhaps aware of Domino's illustrious history of publicity stunts – he got in touch with the chain and asked if they could help out.
Spotting an opportunity, the chain jumped at the offer. According to an official Domino's statement:
The Belfast store contacted a fellow Domino's outlet in Leamington Spa and arranged for a simultaneous delivery to take place while the couple Skyped on Tuesday.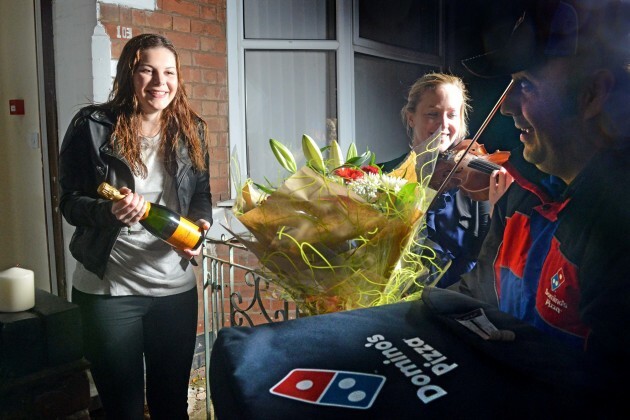 They also sent along some champagne and a violinist. And a photographer. Which must have been pretty awkward while poor Juliet tried to eat pizza and talk to her boyfriend, but whatever.
Hey, that's love. Or is it pizza? Sometimes there's such a fine line.