DONAL ÓG CUSACK, former goalkeeper for the Cork hurling team, has responded to an Australian rugby player's stance on marriage equality.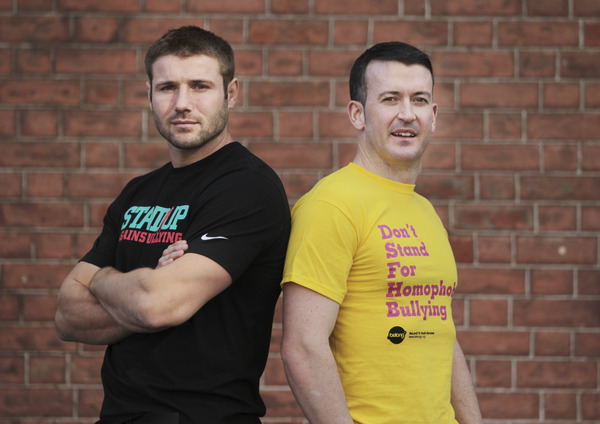 Leon Farrell Former English Rugby World Cup winner, Ben Cohen (left) and Donal Og Cusack (right) Leon Farrell
Israel Folau caused a heated Twitter debate on Wednesday after posting a message to explain he would not be supporting same-sex marriage in Australia. A postal survey on the subject is to be held between September and November.
A devout Christian, the 28-year old had been silent on the topic up to now.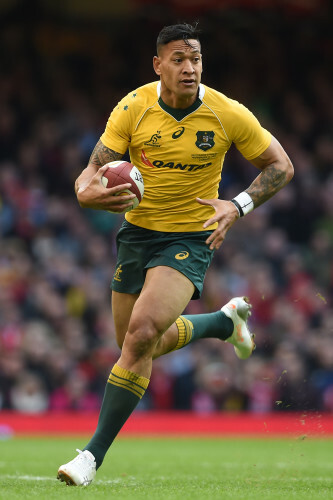 PA Archive / PA Images PA Archive / PA Images / PA Images

Óg Cusack, Cusack, who came out during his illustrious playing career with the Cork hurlers, was quick off the mark to respond.
"Devout Christians should approve all marriages," he wrote. "They seem acutely affected by other peoples relationships."
BTW I don't think rugby people should be allowed to breed. Just my opinion!"
It's not the first time Óg Cusack has criticised a sportsperson for their words on LGBTQ+ issues.
Earlier this year, the Clare coach said he was 'disgusted' by a remark made by Martin O'Neill in 2016 when the Ireland manager said that he didn't want people to think that he and Roy Keane were 'queers' for going to the Super Bowl together.
"Martin O'Neill is a great man but when I heard Martin O'Neill's comments a year ago or whenever it was, I was disgusted," Cusack said.
Why I was disgusted when I heard those comments was, I was thinking of the young kid playing soccer, 14 years of age, boy or girl in Ireland and they're thinking that Martin O'Neill made these comments that to me were just ignorant at best. Then his apology was so poor."
'Hon Donal. #UpTheRebels
DailyEdge is on Snapchat! Tap the button below to add!