Irish Election Rides Irish Election Rides
YOU MIGHT WELL know Donegal General Election candidate Tim Jackson from his prominent placing on the Irish Election Rides Tumblr.
And it seems that his looks are not going unnoticed by the voters.
Local woman Kirsty showered him with praise on his Facebook page last week

Tim Jackson Facebook Tim Jackson Facebook
Yesterday, Tim finally got back to her with this reply:
Ah now, give me your No.1 anyways sure
Fair enough.
But Kirsty wanted something else first:
Tim I'l give u a No. 1 if you take me for a drink first
Things JUST got interesting.
Tim was understandably wary of such a deal
Tim Jackson Facebook Tim Jackson Facebook
But, earlier today, he finally said yes to the date – with one condition

Tim Jackson Tim Jackson
He wrote:
Hi Kirsty, my campaign manager says I can only go on the date if we get the page up to 4000 likes by Thursday. We are at around 2000 now…don't let me down…see you Thursday evening hopefully? Tim
Could this be the love story this General Election has been calling out for? We'll have to wait and see.
Given Tim's Facebook page was at around 2000 likes when he posted his comment and it now stands at over 2700 – this could definitely happen.
Here's Tim out and about on the campaign trail yesterday – little did he know that a potential love story was waiting for him on his Facebook page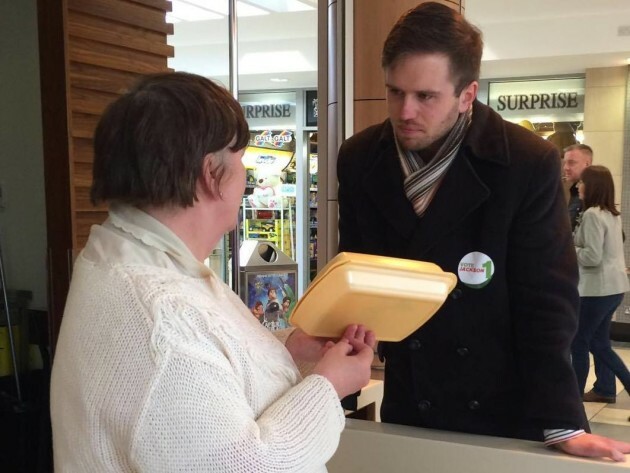 Tim Jackson Tim Jackson
We'll keep you updated on this important breaking news story
Tim Jackson Facebook Tim Jackson Facebook
hat tip Joe.ie
DailyEdge is on Snapchat! Tap the button below to add!