AS THE REFERENDUM on the 8th Amendment draws ever closer, discussion surrounding the issue is, unsurprisingly, intensifying at a rapid rate.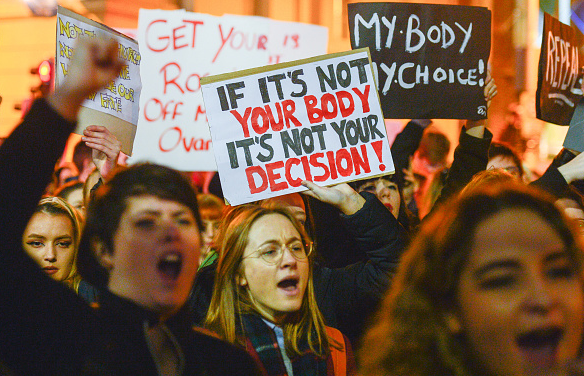 Indeed, it would seem the last fortnight has been one of the most active periods in the campaign.
And with all indicators pointing towards a May 25th referendum, tensions and emotions are understandably running high as the Pro-Choice camp push forward, and relentlessly campaign for a woman's right to bodily autonomy in this country.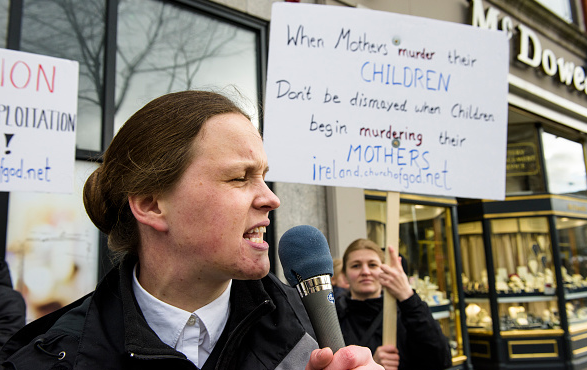 Getty Images Getty Images
With Pro-Life and Pro-Choice campaigners going head to head in both mainstream and social media, and Pro-Life rallies and Pro-Choice marches taking center-stage in public consciousness, the coming months have the potential to be some of the most draining and emotional of the campaign.
With that in mind, journalist and writer, Una Mullally, and The Hunreal Issues creator, Andrea Horan, are here to buoy the masses.
In the opening episode of the Don't Stop Repealin' podcast series, '5 Ways to Stay Sane During the Campaign', Una and Andrea remind us why caring for your mental health is one of the most productive ways to contribute to the campaign as the proposed date of the referendum nears ever closer.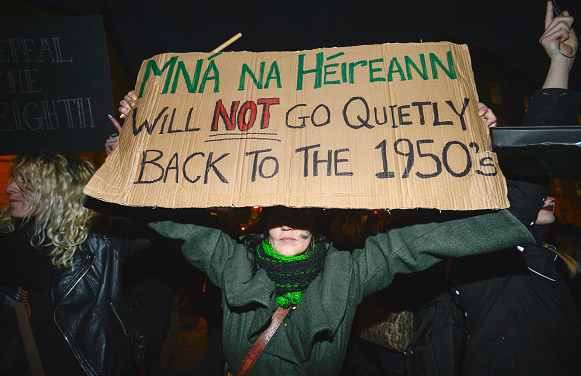 Getty Images Getty Images
Joined by Coalition Convener Ailbhe Smyth, Una and Andrea talk Dáil Éireann logistics, discuss the latest issues arising from recent campaigning, highlight discrepancies in media coverage and conclude with a list of Pro-Choice events taking place in your region.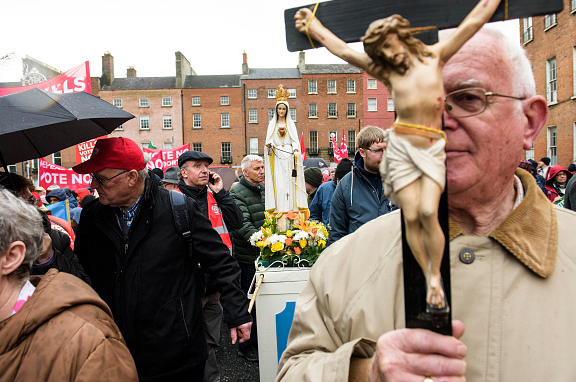 Getty Images Getty Images
Reasoned, measured, supportive and funny, Don't Stop Repealin' is the antidote to the onslaught of misinformation that is gathering pace at this crucial point in the campaign.
With years of tireless campaigning behind us, and mere weeks to go until the nation has their say on one of the most contentious issues in the country's history, this isn't the time to lose hope.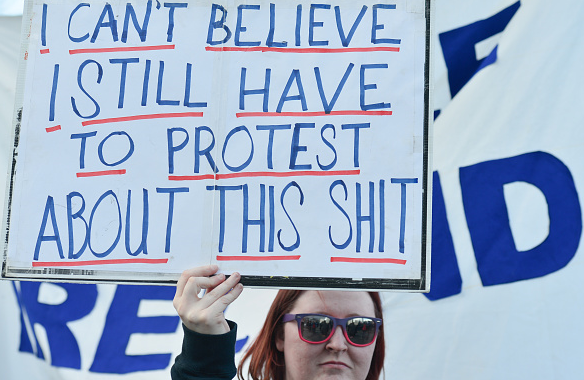 Getty Images Getty Images
And thankfully, Una and Andrea will be on hand every week to remind us of that.
DailyEdge is on Instagram!