STUDENT ACCOMMODATION usually follows a strict formula: Cement block walls, manky stained carpet, and an inexplicable draught. But not this room.
Twitter / @BigEb_Doe Twitter / @BigEb_Doe / @BigEb_Doe
Lindy Goodson and Abby Bozeman are first year students at the University of Mississippi (also known as Ole Miss) – the pair decided to be roommates after meeting on social media, and immediately started discussing how they would decorate their room.
All that planning came to fruition earlier this week, when they unveiled their insanely over-the-top dorm room.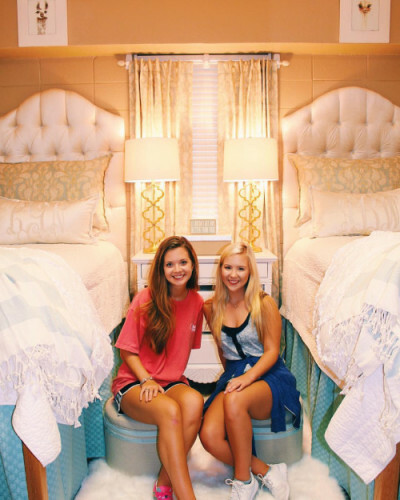 prepsters-and-pearls.tumblr.com prepsters-and-pearls.tumblr.com
Goodson told Buzzfeed that in this particular dorm, people get competitive over room decorating, so she and Bozeman decided to try and beat them all.
They bought some of the gear from places like TK Maxx, but had the headboards and pillows custom made.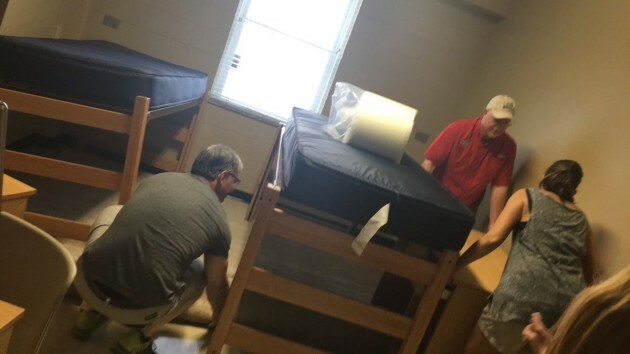 Twitter / @BigEb_Doe Twitter / @BigEb_Doe / @BigEb_Doe
Their room went viral after Goodson tweeted pictures of it – and people can't believe how much time and energy went into decorating the space:
Some people's actual HOUSES aren't as nice as this. *sobs*
DailyEdge is on Snapchat! Tap the button below to add!