The DailyEdge The DailyEdge
MOST OF US probably associate doughnuts with jam, icing and other slightly mundane additions – but this is something completely different.
The Dublin Doughnut Company make flavours you would never have dreamed possible for the humble doughnut. Things like Snickers, cheesecake, honeycomb and anything else you can think of too. Just look: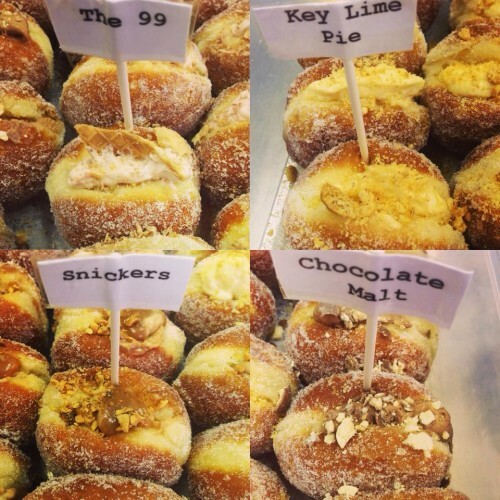 Facebook Facebook
DailyEdge.ie spoke to Hilary Quinn who runs Dublin Doughnut Company to find out more about these dream doughnuts  - which are sold in the 147 Café on Dublin's Parnell Street and directly from source as well.
She says she will pretty much put anything in there:
The limit is your imagination. Like if somebody really likes something then it can go in the doughnut, no problem.
She does get some interesting flavour requests as well:
A couple are having their wedding in Ireland and the groom is American – so they want an American theme. So I'm going to be making smores, apple pie, cherry pie and cheesecake flavoured doughnuts for them.
Take, for instance, her 99 doughnut creation. It has vanilla creme with a raspberry ripple, chocolate flake and bits of wafer cone. Basically, it's a doughnut with the exact flavour of a 99 cone:
I get four flavours ready to sell every week. And there will be one or two new flavours within that. It's exciting making new ones all the time.
She plans to open a shop in Dublin eventually, and was inspired to experiment with doughnuts after working in America a few years ago.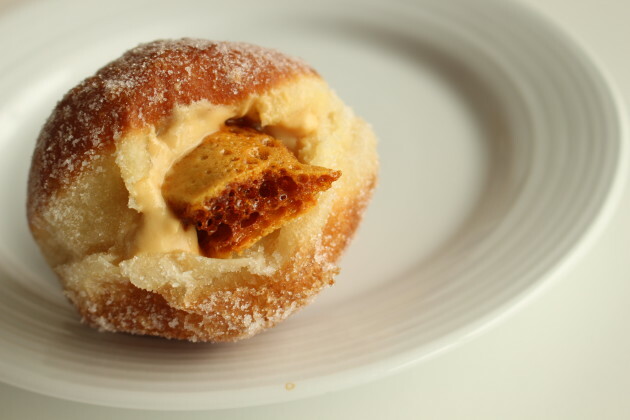 The DailyEdge The DailyEdge
Given the uniqueness of the doughnuts, and the quite ridiculous flavours, we assembled a DailyEdge.ie round table of taste testers to put a sample of the doughnuts through their paces. Could they possibly live up to the expectation?
First up was the honeycomb flavour:
The honeycomb one is really nice, I've obviously never had a honeycomb doughnut before and it's delicious.
I would never have thought of putting honeycomb in there, but it works.
It's creamier than I thought it would be. It makes a nice change from the regular doughnut jam anyway.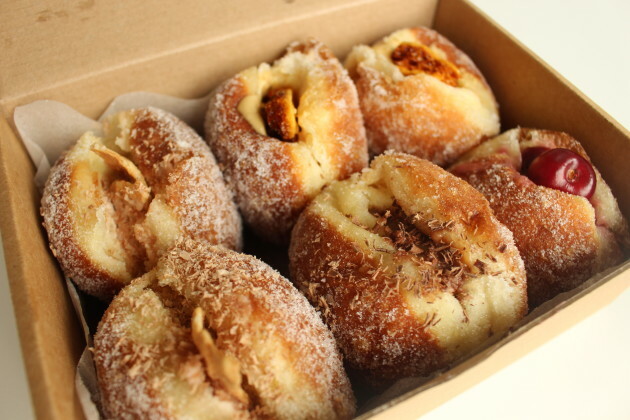 The DailyEdge The DailyEdge
The 99 and peanut butter and jelly were next for tasting:
The 99 is amazing. It actually tastes exactly like a 99 cone. Somehow.
Yeah, it has the essence of a 99 without any actual actual ice cream in it.
The peanut butter and jelly one is the most interesting I think. Not something we'd have here in Ireland too often, but it works as a flavour.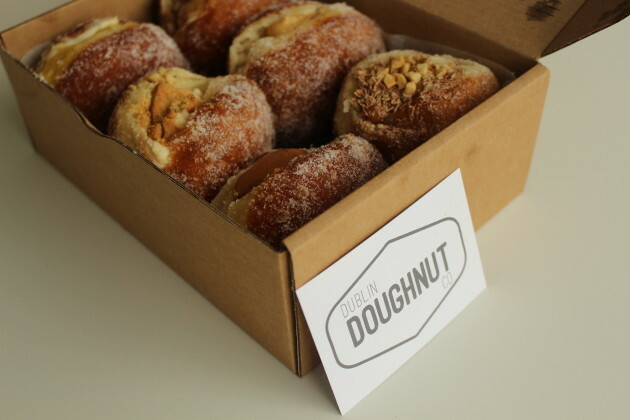 TheDailyEdge TheDailyEdge
So, the final verdicts from the doughnut-mad panel?
I think the PB&J is my favourite out of all of them.
My favourite was the New York cheesecake one, there's such a nice texture to it.
I think I'd go with key lime pie, it's so good.
So, not your average doughnut flavours, anyway.
*collapses from doughnut overdose*