WE'RE HAVING  A summer.
An actual, real life, getting a tan and sitting in the back garden summer.
For most people, this is wonderful.  However there are those among us who are starting to feel a little itchy, and it's not because of the sunburn.
Some people really don't enjoy this weather, and truth be told it does have its drawbacks (stay with me here.)
Here are the downsides to having a glorious Summer.
1. You feel guilty if you stay inside
Via Imgur
It's very difficult to lie on the couch in your own filth when the sun is streaming in your windows, no matter how much you want to.
All you want is watch back to back episodes of Breaking Bad, instead you feel like you're failing as a human and have to drag yourself out into the cruel, cruel sunshine.
2. We literally don't know what to do with ourselves
Us playing frisbee.  Not so good.
People who live in traditionally sunny places are really good at hot weather.
They get out and play boules, or throw a frisbee around for a while (properly, not just chucking it at each other and hoping it'll float the way it's meant to).
We just don't know what to do!  Once you've had enough of barbeques and beer gardens, we are just not good at coming up with sunny day activities.
3.  Irish skin can't take it
We are Celts.  Pale, pale Celts.
We were not made to live in this sun.  Most of us burn, even if we think we're putting on sun cream appropriately.
Then there's pain, followed by peeling, followed by paleness, followed by burn.
LATHER. RINSE. REPEAT.
4.  We don't have the clothes
We're just not good at shorts and the like. Twitter/PlanetJedward
In Spain and Italy and the likes, they've really got warm weather dressing down.
They all look classy and stylish all the time and the shops are bursting with weather appropriate garments in elegant muted tones.
No so in Ireland.  We have a few nice outfits we wear on holidays, and once they've been worn a few times we're stuck.
The shops seem insistent on us wearing neon, which really doesn't suit the aforementioned Celtic skin.
5.  It's really hard to get things done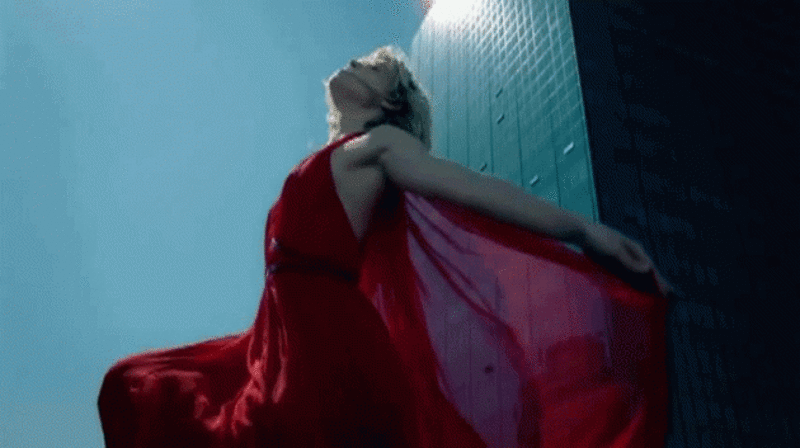 It's all well and good faffing around in the sun, but who's at home doing the jobs?
When it's dreary outside, you don't feel so bad about ticking things off your to-do list.
When it's sunny, however, it feels criminal to be inside mopping the floor or editing a document.
Hands up who has piles and piles of washing at home because they've been slacking off on housework?
6.  The jealousy
Occasionally, via some sort of freak accident, an Irish person is naturally good at hot weather.
You've probably seen them around.  They're the ones in the floaty dress with the perfectly tanned skin and toned upper arms.
If you can't picture them, just think back to the last time you felt deep, intense jealousy (or desire...if you're attracted to that kind of thing you probably felt desire)...got it?  That's who we're talking about.
If you are a slightly blobby, pale Irish person, this weather brings out the worst in you.
7.  We don't have enough of the required elements
A Summer like the one we're having should be made up of hours sitting outside cafés, or lounging in the sun á la The Hills.
Alas, the few places we have that can accommodate such scenes are rammed all the time at the moment.
Enjoying a relaxing drink outside isn't quite the same when people keep bumping into you because the only place you could find to stand is right beside the exit.
8.  It puts a dampener on your holidays
One of the best things about going abroad is checking in with friends and family at home and hearing how horrible the weather is.  Agreed?
When the reports are telling you that it's practically the bleedin' Riviera in Ireland, it takes the shine off being in the actual Riviera.
No, seriously, you could be anywhere!  They were saying today it was hotter here than it was in Barcelona.
Great.
So.  Clearly it's nice to have the sun shining, but it does have its drawbacks.
Think of these when it's all over, and comfort yourself.