SO, AMID MUCH wringing of hands and gnashing of teeth on Twitter the current season of Downton Abbey came to an end on ITV last night.
If you're a fan of the show and you haven't seen the latest episode, or if you plan on catching up on the series in the future, then don't read any further, because there are some serious spoilers on the way.
We've created a buffer zone of animals having the craic to save you from potential spoilers, so if you don't want to see what happened last night, don't go any further than the hamster playing the trombone. You have been warned.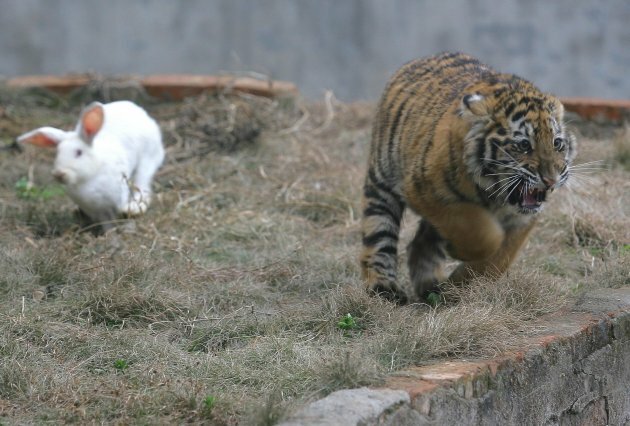 A rabbit and a baby tiger playing chasing (ChinaFotoPress/Photocome/Press Association Images)
Elephants playing ball (Steve Parsons/PA Wire)
Now, here are the hamsters, stop here if you don't want any spoilers.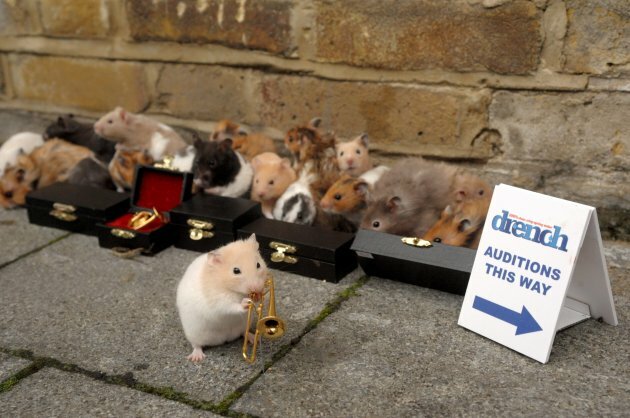 Oh just a hamster playing the trombone (Drench/Frank PR)
Are we good to go? Ok, let's go.
By all accounts (i.e. according to Twitter) the season finale of Downton Abbey was something of a damp squib, even though it did herald the arrival of a scandalous new character.
But where was the cliffhanger that will have people panting for the Christmas special?
The main events
Thomas the valet was almost kicked out by Carson the butler after he was discovered to have been "twisted by nature into something foul" (Carson's lovely way of saying Thomas is gay).
But then Thomas was allowed to stay one more night, then it seems like he has to go again as O'Brien decides to call in the law, and then Mrs Hughes the housekeeper along with the Lord and Mrs Lord decide that he can stay after all. Make up your minds!


The new addition (and indication that season 4 is on the way) comes in the form of Lady Rose, who brings with her a scandalous admiration of married men, and catches Matthew Crawley's eye:

Bates and Anna did up their house after he got let out of the clink:


In other news Matthew and Mary sorted out their fertility problems after Mary had a mysterious operation, paving the way for a Downton baby in time for Christmas… Irish rapscallion Tom has thankfully stuck around after the untimely departure of his wife Lady Sybil… Lady Rose is banished to Scotland, and the whole series ends with… a game of cricket?!