DID YOU DO this to Dr Paddy Smyth's election posters?
@padmsyth @padmsyth
If so, he's somewhat impressed with your work. Well, impressed enough to share it on social media anyway.
We're struggling to come up with our favourites.
Is it Beelzebub Smyth?
Olive Oyl Smyth?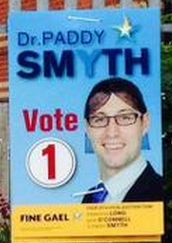 Mrs Smyth?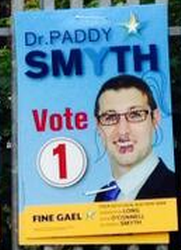 Moustache You A Question Smyth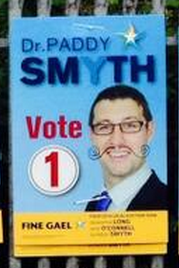 Viper Smyth 
Either way, we must commend the vandal's dedication to the cause.
Smyth is running as a Fine Gael candidate for Dublin City Council for Rathgar/Rathmines.