MEET PIPER.
Piper spent at least three days stuck in a frozen drainpipe in the town of Findlay, Ohio as freak low temperatures swept across the northern United States.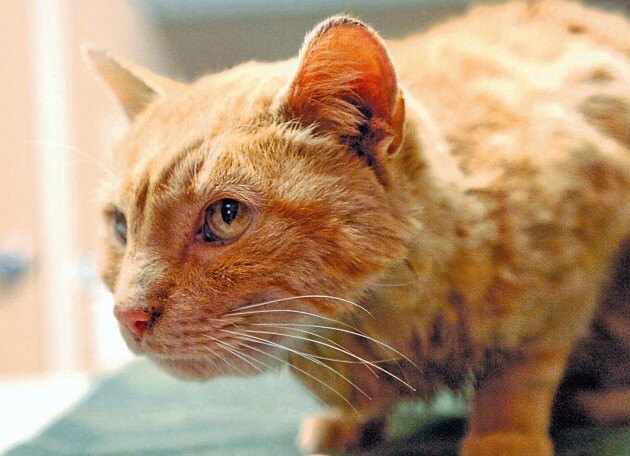 AP AP
A local heard Piper's cries on Wednesday. People tried to lure him our with by calling, offering tuna, and even using a smartphone app that meowed.
It wasn't until Friday that groundskeepers at a school cut through the pipe, freeing the male cat.
Piper was muddy, emaciated and hypothermic when he was rescued. He had a broken leg.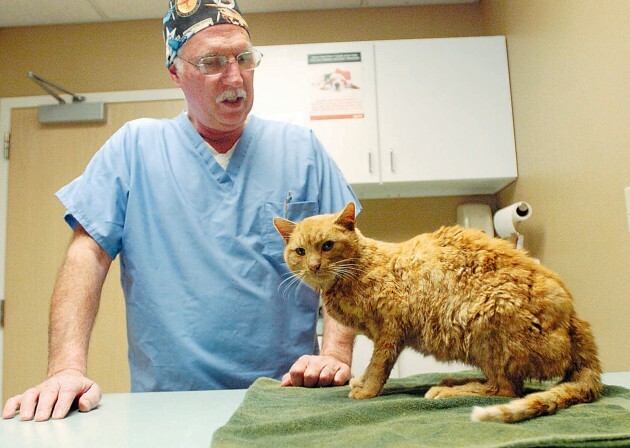 AP AP
There were also other injuries that suggest he'd had a rough time. One vet treating him said: "If they truly have nine lives, he probably has three left."
However, Piper is now safe. He hasn't been claimed yet, but a number of people have volunteered to adopt him if no owner comes forward – meaning he'll definitely be headed to a new home.
AP AP