Wiki Wiki
THE TV SHOW Drake and Josh ended ten years ago. How has it been that long? There was a mini-reunion last year when Drake made an appearance on Josh's show Grandfathered.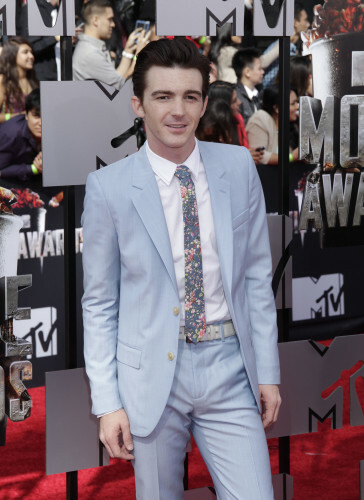 Francis Specker Francis Specker
Drake told MTV that it had been "completely like old times." They had been worried on set together at first, but they had been in touch over the years and "just fell right back into it."
They had even discussed plans for a revival of Drake and Josh but we can safely say that's not going to happen now.
So what happened?
Their friendship, as Drake says, was perfectly fine in 2016. However, Drake was left severely disappointed when he didn't get an invite to Josh's wedding this weekend.
This honestly feels like something that would happen in an episode of Drake and Josh that can't be solved because they won't communicate properly (to which the studio audience gives a disappointed "awww…"). 
Fans vented their anger on the innocent uploaders Instagram comments.
Nicole Golfieri / Instagram Nicole Golfieri / Instagram / Instagram
There are pages and pages of this.
The fans weren't the only ones who were openly angry about Drake's lack of invitation.
Drake wrote some tweets (and subsequently deleted them), expressing his disappointment. They read "When you're not invited to the wedding the message is clear…" and "True colors have come out today. Message is loud and clear. Ties are officially cut. I'll miss you brotha".
One Twitter user managed to screenshot them before he took them down.
Fans are extremely disappointed.
@ohdeosmio @ohdeosmio
But who knows the real reason for this? If their dynamic in real life is anything like on the show, Drake may well have given Josh a good reason not to invite him. Once we know Miranda Cosgrove wasn't there, it's probably not a big deal. Wedding meals are expensive.
DailyEdge is on Snapchat! Tap the button below to add!