IF THERE IS one Halloween costume that is taking over the internet on this special day in the calendar, this is it.
Uploaded to Imgur this morning, this daughter wanted nothing more than to dress as her Dad: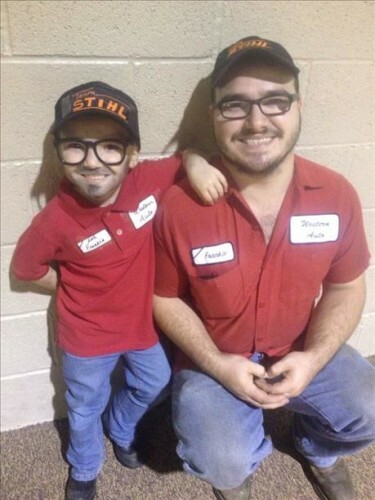 Imgur Imgur
Oh, how she nailed it.
It's already been viewed more than a million times – and the effort put in deserves every last bit of attention.
DailyEdge.ie has reached out to the original poster this morning to get some details of the best damn costume of 2015 so far.
Trick or treating tonight is going to be great craic <3