IRISH MEN – WE love ye, but we also know you're not big on sweeping romantic gestures. And that's OK!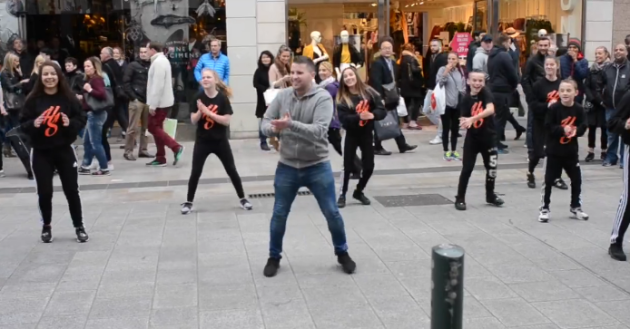 Facebook Facebook
But Dublin man Bob Keating pulled off the romantic gesture of a lifetime yesterday to propose to his girlfriend of ten years, Kelly McDonnell.
A local dance group was performing on Grafton Street, looking for all the world like any other buskers – then, the music changed to Bruno Mars' Marry You, and Keating joined in.
He danced along…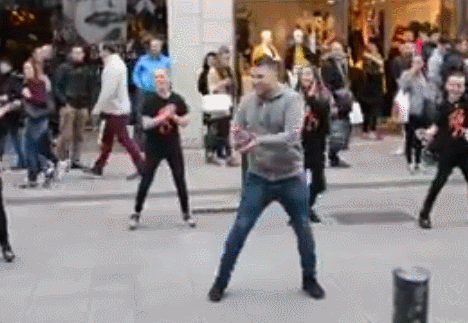 Facebook / Nelly Kelly Facebook / Nelly Kelly / Nelly Kelly
Before scooping up their daughter, Summer, and getting down on one knee.
Facebook / Nelly Kelly Facebook / Nelly Kelly / Nelly Kelly
McDonnell said yes, and in a post on Facebook revealed that her fiancé went to dance classes to perfect his moves for the very public proposal:
So after nearly ten years Bob popped the question, and of course I said yes after I stopped crying… He went above and beyond, going to dance classes with Donna O'Neill the last few weeks, and if the proposal wasn't enough I'm off to New York in a few days!
"I thought I was going to the Disney Shop with Summer and Bob breaks down," she wrote.
Truly adorable. Go on ye good thing, Bob!
Garrett Brennan / YouTube