FROM TODAY THERE will be 12 locations around Dublin City Centre where free WiFi will be available to all.
But how will you know if you're in the right place?
By keeping your eyes peeled for a sign like this, that's how: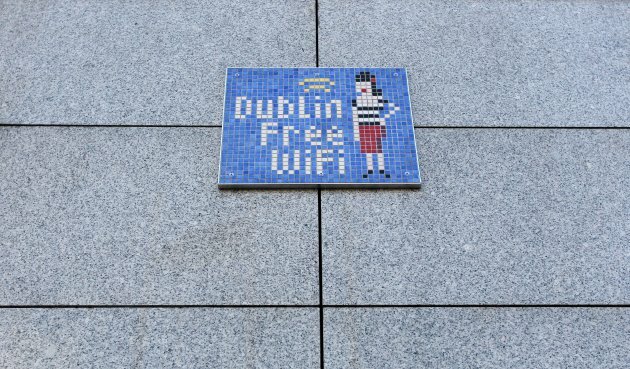 One of the hot spots at Barnardos Square on Dame Street (Photocall Ireland)
Here are the 14 icons chosen to represent Dublin, designed by English artist Craig Robinson … along with the ever-so-slightly tongue in cheek descriptions:
Molly Malone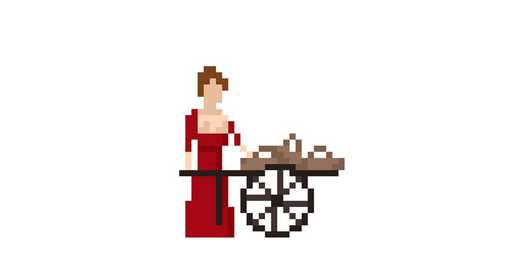 No one can agree on whether the Molly Malone (she of the cockles, mussels and fatal fever) ever really existed.
Still, that hasn't stopped her becoming the most famous and most photographed woman in Dublin courtesy of the 18th century song in her honour and her voluptuous statue at the bottom of Grafton Street.
Viking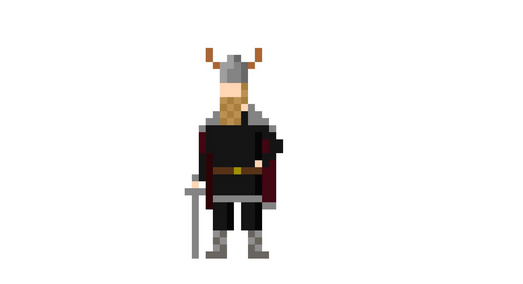 The Vikings arrived in Dublin in 837 and stayed for about 150 years, with settlements in and around the River Liffey.
Today Olaf The White or Ivor The Boneless would find a very different place to the one they left, with streets in place of streams, houses instead of huts and the hungry hordes have abandoned hog roasts in favour of the late-night kebab.
Street cleaner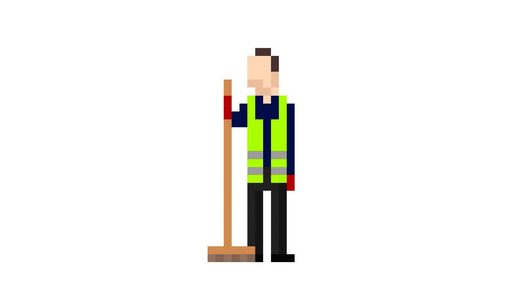 The tireless army of Dublin City Council cleaners keeps Dublin looking its best.
Can be picked out by their high-visibility vest and a steely silence that keeps the city's secrets safe.
Phil Lynott
Raised in the city in the 1960s, Phil Lynott is Dublin's most beloved musical son.
The video for the song Old Town (This Boy is cracking up) was filmed at the Ha'penny Bridge itself.
Referred to as Phil-O by most Dubliners regardless of whether or not they actually did jam with the great man himself.
Rugby guy
A keen singer, Rugby Guy likes nothing more than the opportunity to burst into a chorus of "The Fields of Athenry" at any time of the day or night but most likely after 3am on a Six Nations Saturday.
Kitted out always in a team shirt with collar up, old school scarf and deck shoe come rain, hail or shine.
Pyjama Girl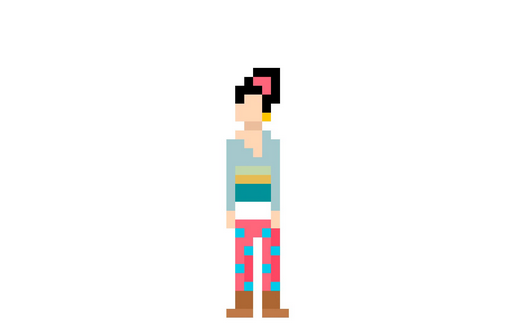 Dublin's newest tribe, girls in pyjama bottoms were first spotted in the early 2000's.
At first believed to be a mythical creature, the Pyjama girl has since become a Dublin institution.
Accessorising with big earrings, big furry boots and bags of attitude, they travel in packs of three or more, in the direction of the nearest 24-hour shop.
GAA man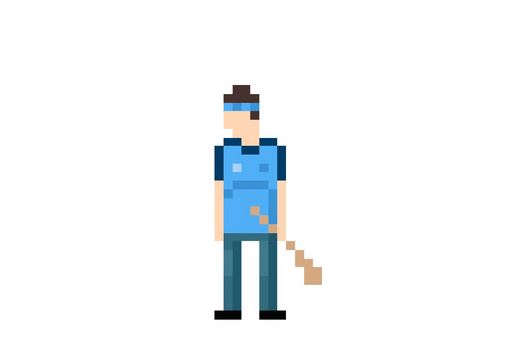 In summer the sea of sky blue shirts of Dublin GAA supporters stretch from the far North of the city all the way to the beaches of Southern Spain.
However, they're only truly at home on Hill 16, which is neither a hill nor a pub but a place of pilgrimage located in Croke Park (a stadium, not a park) on Dublin's Northside.
Dracula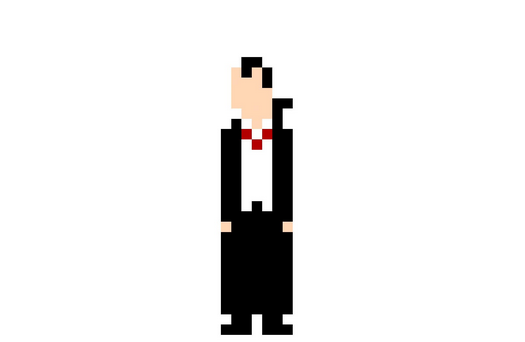 Romania may lay claim to be the homeplace of Dracula but Dublin is the homeplace of the man who made him famous – Bram Stoker – born and raised on Dublin's Northside.
No vampire sightings have been reported in Dublin since the 1980's explosion in garlic bread consumption in the city's high-end restaurants.
Oscar Wilde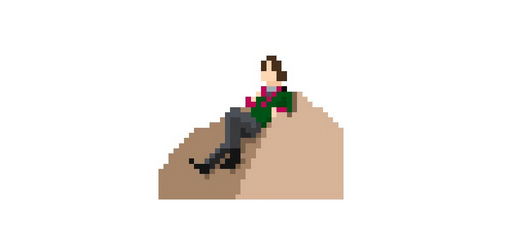 Oscar Fingal OFlahertie Wills Wilde was born in Westland Row beside Trinity College before his family moved to Merrion Square where his famous statue now lives.
Playwright, poet, philanthropist, he is widely credited with popularizing the famous Dublin wit still practiced by taxi drivers, barmen and bouncers.  You can tell a true local by their ability to misquote him at will.
Rockabilly Chick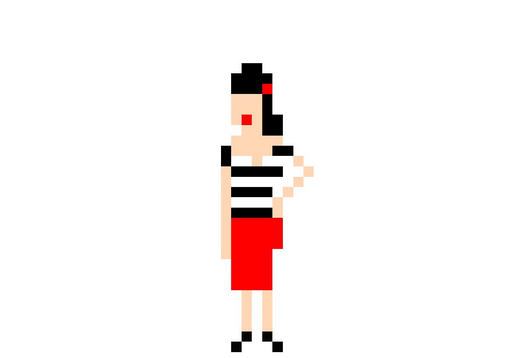 Inspired by her icon Imelda May the Rockabilly chick can be found in the hippest bars, most homespun cafés and any offbeat boutique.
Never seen without her retro big quiff, red lip and vintage 1950s dress. Loves music. Hates polyester.
Tourist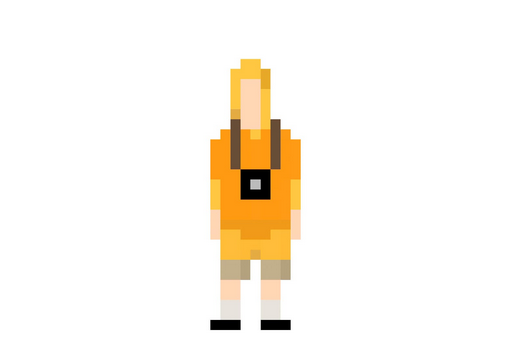 As familiar a sight as any local, Dublin welcomes its tourists all year round.
Easily identified by their disposable waterproof poncho (July & August) and heavy winter coat (September to June).
Often found where you least expect them, inquiring about bus timetables.
Flower seller
Out in all seasons, the female flower-seller is a friendly and formidable presence on the city's streets sure to greet you like a no-nonsense auntie.
Her centuries-old business has successfully outlasted World Wars, decimalization and the digital revolution.  Flower power, Dublin style
Trad busker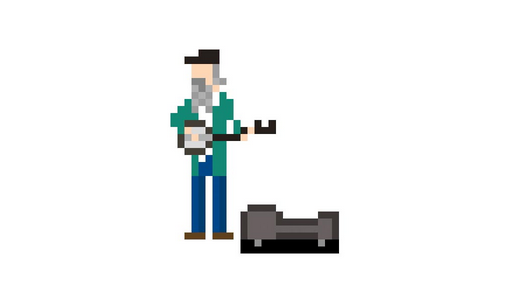 The original street performer, the Trad Busker pitches up wherever there's a bit of footfall and never too far from the pub.
Distinguished by his tweed cap, Ronnie Drew beard (not to be confused with "ronnie" – the Dublin for moustache), and fondness for murdering Luke Kelly classics.
The Spire
Officially called "The Monument of Light" universally referred to as "The Spire" and unofficially called "The Nail in the Pale", "The Rod to God" and "The Poker near Croker" amongst other more "colourful" names.
Like any other member of the family, once Dubliners realised the tallest sculpture in Europe would provide plenty of opportunity for creating cheeky nicknames they finally acknowledged it as their own.
All images: DublinCity.ie/@DigiDublin
What do you make of the Dublin icons? Did they miss any obvious ones?
Let us know in the comments section below…