CARROLLS GASTRO PUB recovered a man's wedding ring with an inscription over the weekend.
They posted a photo of the ring and this promise.
Wedding ring found with inscription… any ladies out there with a husband without his ring gets a free Sunday brunch and a stick to beat him
Slightly awkward, but also: good deal!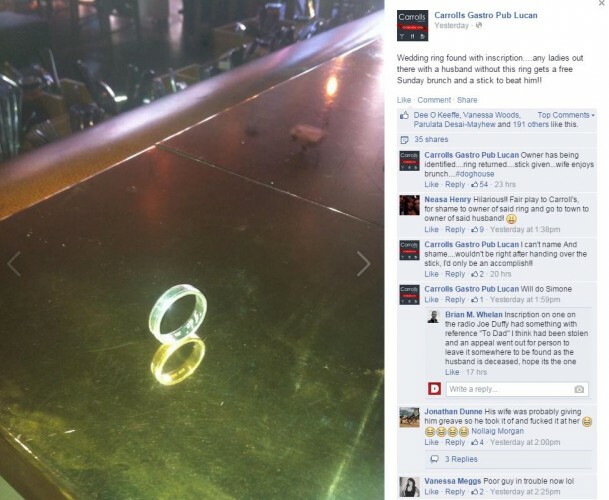 Facebook Facebook
Shortly thereafter, the pub confirmed that the owner of the ring had been identified. They declined to "name and shame" but stated that the wife was happily enjoying brunch.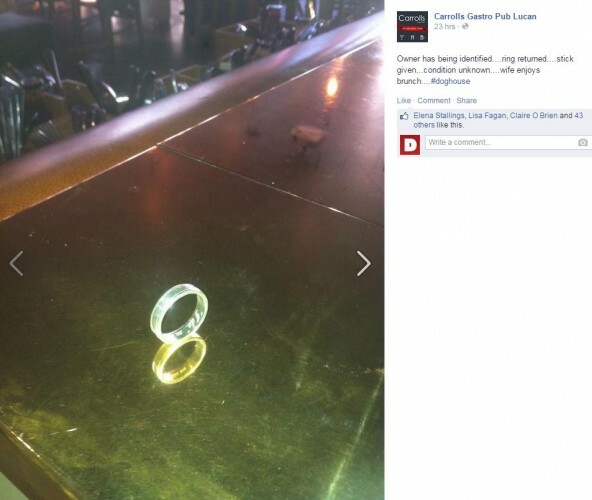 Facebook Facebook
Owner has being identified….ring returned….stick given…condition unknown….wife enjoys brunch….#doghouse
All's well that ends well.