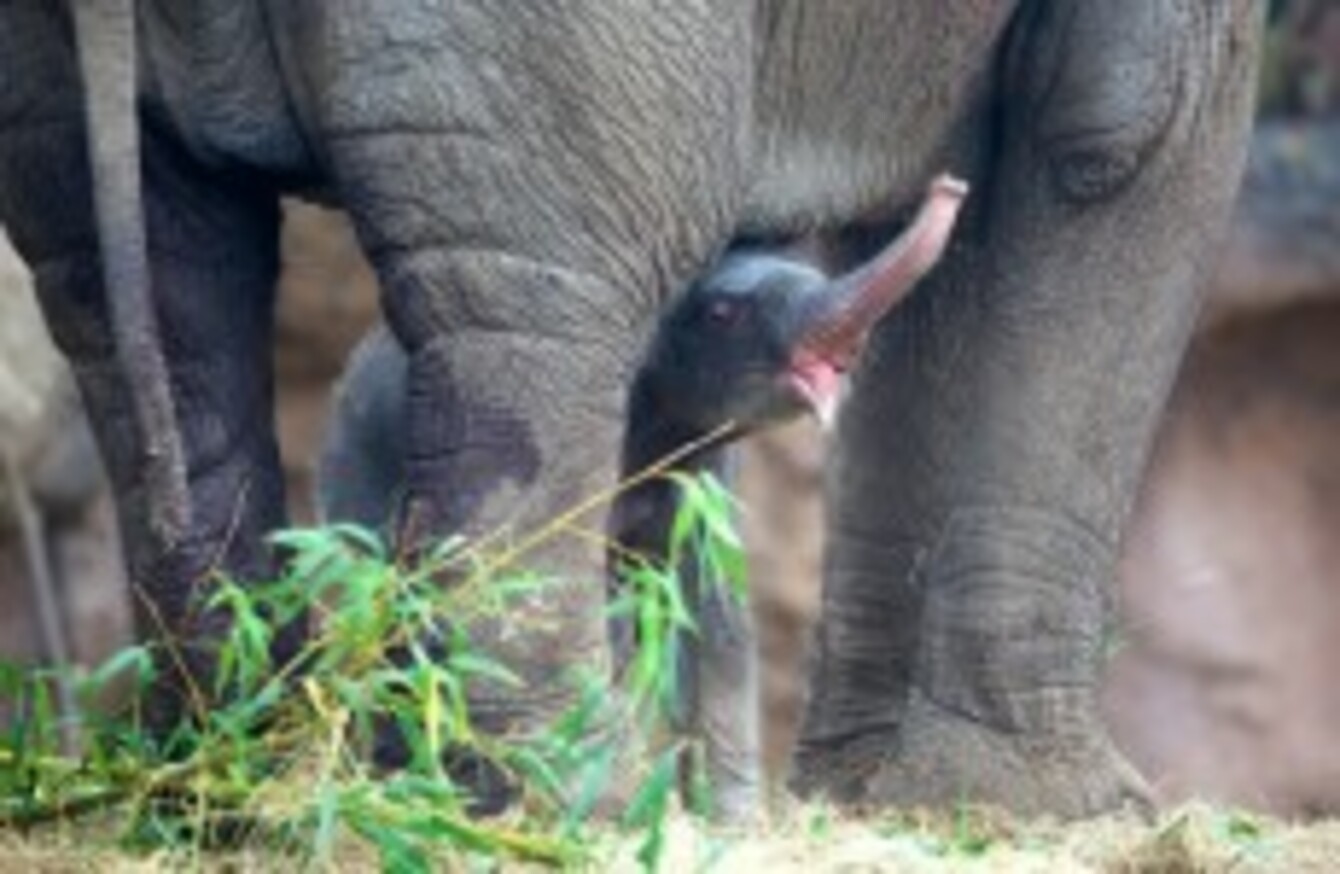 Look at her!
Image: Patrick Bolger
Look at her!
Image: Patrick Bolger
DUBLIN ZOO HAS welcomed its third Asian elephant calf in ten week.
The birth of the female calf to the zoo's oldest female Bernhardine on Wednesday night has been hailed as a 'huge development for elephant conservation' by keepers.
Paul O'Donoghue, assistant director at Dublin Zoo said:
It was a very quick and calm birth and Bernhardine's daughter Asha (7 years old) stayed with her throughout. The calf was standing within ten minutes and has been suckling really well.
The newest arrival is already out and about with the herd in full view of visitors to the zoo.
Two male calves, one born in July and one in August were officially named on Wednesday. Kavi and Ashoka.
The zoo has released footage of one of its calves snuggling up to its mother earlier this week: