HOW MANY TIMES have you ordered a pizza from Dominos just so you could get someone to bring a can of Fanta to your door?
How many times have you wept silently to yourself as you faced the harsh reality that McDonald's doesn't deliver? Or that getting a breakfast roll is going to be the equivalent of climbing Everest?
An enterprising Dublin man has come up with a solution that has been obvious to many for so, so long… a hangover delivery service.
The Dublin Hangover Service has already garnered over 18,000 likes on Facebook, and the man behind the project has said that that he expects that to jump to at least 20,000 today.
And that's before the service has even launched.
James Bull told DailyEdge.ie that an iPhone app is currently in the works, which will operate much like the Hailo taxi app, identifying drivers close to the user's location and providing the service locally.
Customers will be able to choose from a set menu of options, with drivers carrying some non-perishable items in their vehicles, as well as providing a hot food delivery service. A €5 delivery charge will apply.
According to Bull the menu will also depend on deals the company gets from various providers.
Breakfast rolls and meals from McDonald's are expected to be the most popular requests, with the delivery service likely to run from about 9am to 3pm. Most traditional food deliveries aren't available until late afternoon.
Flickr/LWY (Please note, Supermacs may or may not be on the menu. Don't shoot the messenger)
Bull said that developing the logistics of the app is the most challenging aspect of the operation so far;  internal tests and a trial run in Dundrum are expected to iron out any problems.
The free iPhone app is expected to be available from next week, with an Android version still in the planning stage.
Bull also said that a Cork version of the service will quickly follow, as well as other delivery systems nationwide.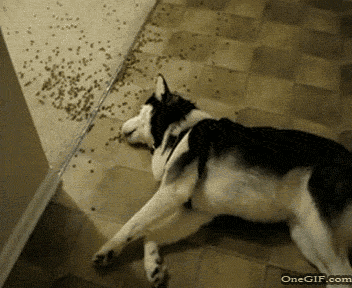 Soon, this could be you, eating McDonald's chips in your darkened bedroom