Associated Press Associated Press
ED SHEERAN MAY have landed in Dublin early ahead of his sold out Croke Park gigs this weekend, but he hasn't been spending his days on the razz. Oh no.
Speaking at a press conference in Croker earlier today, Ed revealed that for the past few days he's been chilling with his Irish granny in Wexford.
I've been at my gran's. We ate pasta last night, hung out with the dogs… Nothing really rock'n'roll to be honest.
Sheeran will play to some 160,000 fans over the next two nights, but says this weekend is all about family.
teddysphotos A hint of the stage set up for this evening... teddysphotos
"My gran's 91 and I just want to spend as much time with her as possible, and I've got loads of family coming over for the weekend too," he said.
Sheeran said his granny is aware of how much he's loved in Ireland, and that fans often visit her house in Wexford.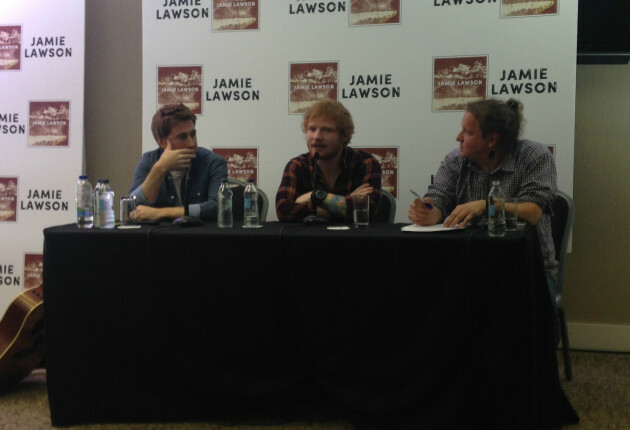 Ed speaking at Croke Park earlier today
"She has people pop in every now and then that she doesn't know, but she's always very friendly to them," he said.
[The concert at] Croker is time to catch up with my gran and get cups of tea and not necessarily go out and do 15 Jagerbombs. Not saying that won't happen at some point, but for this first few days I'm focusing on family sh*t.