HOLLYWOOD CROWNED ITS latest recipient of the covetable EGOT last night – but what's an EGOT, anyway?
It's a status bestowed on those who have won each of the four major entertainment awards for TV, music, film and theatre – an Emmy, a Grammy, an Oscar and a Tony.
You may remember the term from Tina Fey's sitcom 30 Rock, when Tracy Jordan goes on a quest to win all four awards himself.
Songwriter Robert Lopez became the most recent person to win all four awards last night, after Let It Go from Frozen took Best Original Song at the Oscars.
Lopez previously won Emmys for his work on a children's TV show, a Grammy and two Tonys for musical The Book of Mormon, and one more Tony for the musical Avenue Q.
He's in extremely good company – only eleven other people have achieved EGOT status, alongside three others who have won the four awards non-competitively.
Here are some of the most notable achievers.
Audrey Hepburn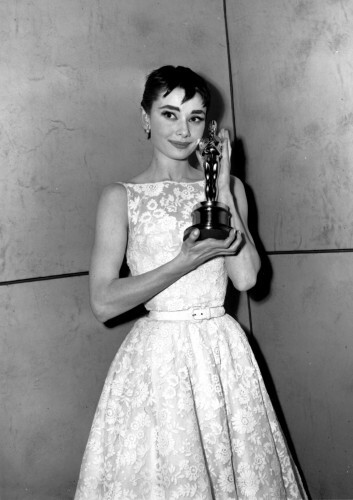 AP / Press Association Images AP / Press Association Images / Press Association Images
Emmy: Outstanding Achievement, Informational Programming – Gardens of the World with Audrey Hepburn (1993)
Grammy: Best Spoken Word Album for Children – Audrey Hepburn's Enchanted Tales (1994)
Oscar: Best Actress – Roman Holiday (1953)
Tony: Best Actress in a Drama – Ondine (1954)
Whoopi Goldberg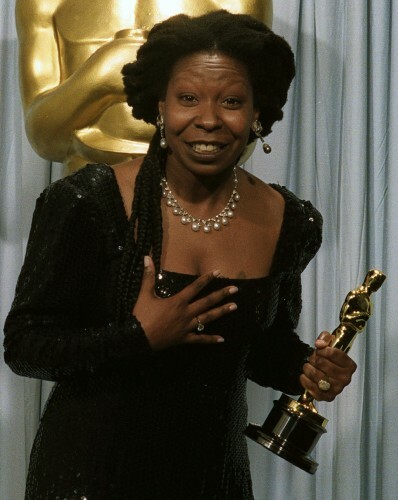 AP / Press Association Images AP / Press Association Images / Press Association Images
Emmy: There's been some dispute on whether Whoopi's Emmy counts, given that it's a Daytime Emmy for her hosting role on US talk show The View. She is adamant it does.
Grammy: Best Comedy Recording – Whoopi Goldberg (1985)
Oscar: Best Supporting Actress – Ghost (1990)
Tony: Best Musical – Thoroughly Modern Millie (co-producer, 2002)
Mel Brooks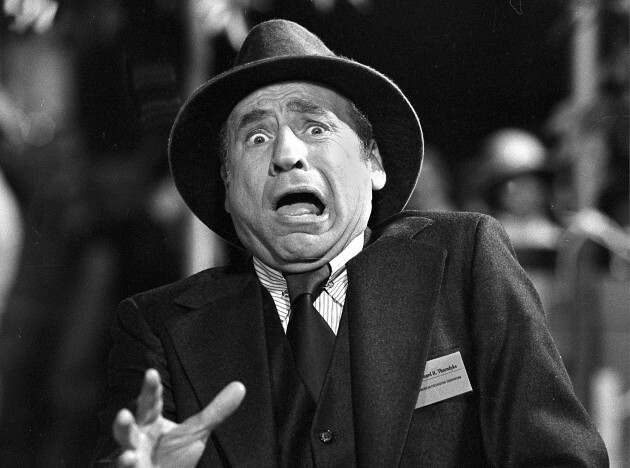 AP / Press Association Images AP / Press Association Images / Press Association Images
Emmy: As well as winning an award for writing in 1967, Mel won Outstanding Guest Actor in a Comedy Series three years in a row (from 1997 to 1999) for his role in sitcom Mad About You.
Grammy: Best Spoken Comedy Album – The 2000 year Old Man in the Year 2000 (1998), Best Musical Show Album – The Producers (2002)
Oscar: Best Screenplay – The Producers (1968)
Tony: Mel won three Tonys for the Broadway version of The Producers in 2001 – Best Book of a Musical, Best Original Score, and Best Musical.
Barbra Stresiand
GEORGE BIRCH GEORGE BIRCH
Emmy: Babs won her first Emmy in 1965 for her television special, My Name Is Barbra. She went on to win three more – two in 1995 and one in 2001.
Grammy: She's won a rake of Grammys (nine to be exact) but her first win was Album of the Year in 1963, for The Barbra Streisand Album.
Oscar: Best Actress – Funny Girl (1968), Best Original Song – Evergreen (1977)
Tony: Special Tony Award (non-competitive, 1970)
Liza Minelli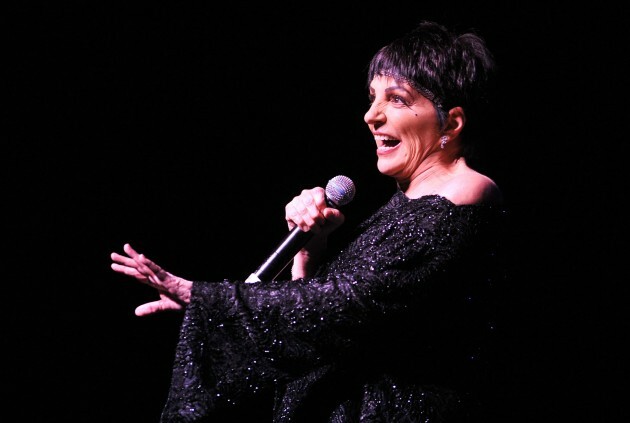 gian mattia d'alberto gian mattia d'alberto
Emmy: Outstanding Variety and Popular Music Programme – Liza with a 'Z': A Concert for Television (1973)
Grammy: Special Grammy Award (1990)
Oscar: Best Actress – Cabaret (1972)
Tony: Liza has three Tonys – she won Best Actress in a Musical in 1955 for her role in Flora the Red Menace, a Special Tony in 1974, and Best Actress again in 1978 for The Act.
The rest of the list is as follows:
Richard Rogers (composer)

Helen Hayes (actress)

Rita Moreno (actress)

John Gielgud (actor)

Marvin Hamlisch (composer)

Jonathan Tunick (composer)

Mike Nichols (director)

Scott Rudin (producer)

James Earl Jones (actor)
Those who are one award away from EGOT status (that must rub) include Julie Andrews, Cher, Martin Scorsese, Kate Winslet and Elton John. Get working, lads.