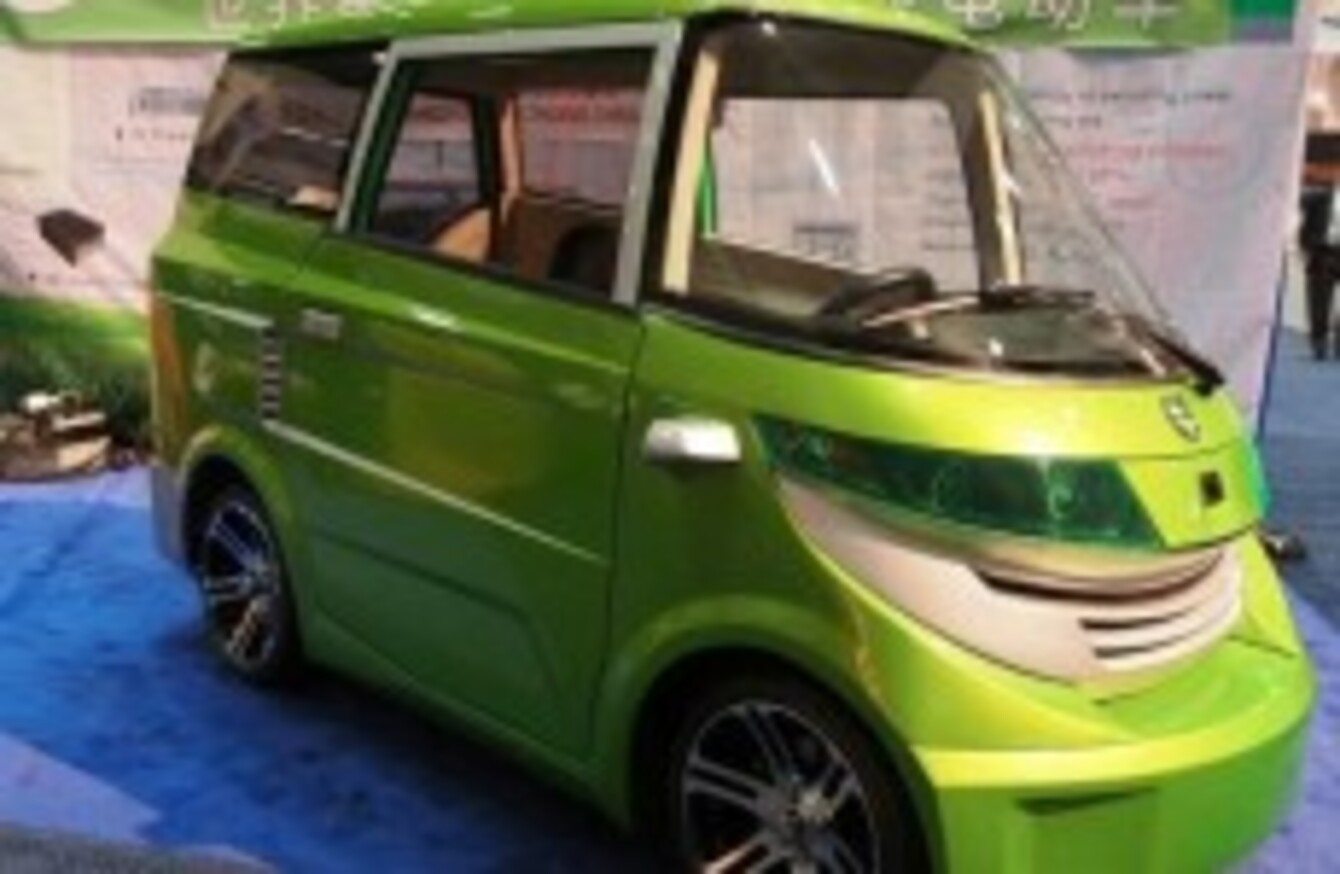 Ample's new electronic car
Image: (Image via Twitter @STA_group_eu)
Ample's new electronic car
Image: (Image via Twitter @STA_group_eu)
WHAT'S AN E-QUADRIMOTORCYCLE? Basically it's a new light, low-powered electric vehicle that aims to make transportation cleaner and greener. Not only that but its design seems to be from a simpler time.
Unveiled at the Electric Vehicle Symposium (EVS26) in California last week, the Eo as it is known, is claimed to be the world's first e-quadricycle. Don't plan any quick getaways in this though as it's top speed is just 40 miles per hour. However the whole point for the low speed is to ensure that it can travel up to 124 miles on one charge.
The compact car, created by Ample International, is essentially a single seated car that has two fold-out chairs in the back. This car has also done away with rear view mirrors with backward-facing cameras that stream into a screen on the dash.
Ample's Shida Zheng told the Neon Tommy website that "It is a four-wheeled motorcycle, completely powered by electricity".
One down-side to saving the planet is that you end up looking like a new-age version of Del Boy's Robin Reliant. The new environment friendly Eo, is reminiscent of vintage classics (as seen below) but with a new sleeker, updated and most importantly greener aspect that will help the environment. Lovely Jubbly!
(Images via YouTube BBCComedyGreats/SoCalBeachesMagazine)