WE ARE NOW only a couple of days away from Electric Picnic, and there are broken hearts all over Ireland as people come to terms with the fact that they're not going to be able to get tickets.
The event sold out for the first time in years, and people have been scrambling to get their hands on those up for sale online since.
There is another way though, a way that would allow you to go for free.  That's right, we're talking competitions.
Lots of them have closed, but here are the remaining options.
1.  Follow 2fm's instructions on Twitter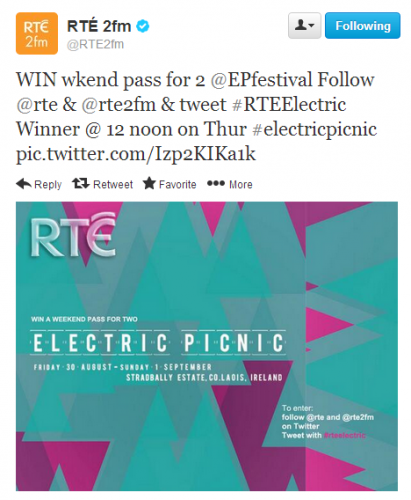 2.  Listen to Phantom tomorrow
They've told us they've got more to give away!
3.  Follow Vodafone Centre Stage on Twitter
They've been giving away tickets this afternoon, and there may be more chances to win.
4.  Follow Heineken Ireland on Twitter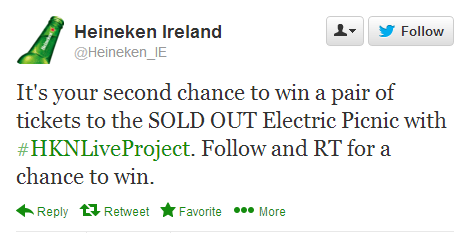 Know of any other competitions?  Let us know.