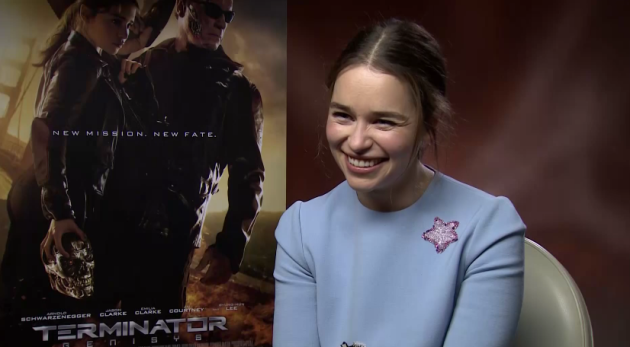 DailyEdge.ie DailyEdge.ie
WANT TO SUP a pint where the Mother of the Dragons once supped a pint? Now you can.
Game of Thrones' Emilia Clarke stars alongside Arnold Schwarzenegger in the upcoming Terminator Genisys, taking the iconic role of Sarah Connor.
DailyEdge.ie chatted to the actress ahead of the film's release – of course, we had to ask about her favourite thing about filming Game of Thrones in Belfast. Which was…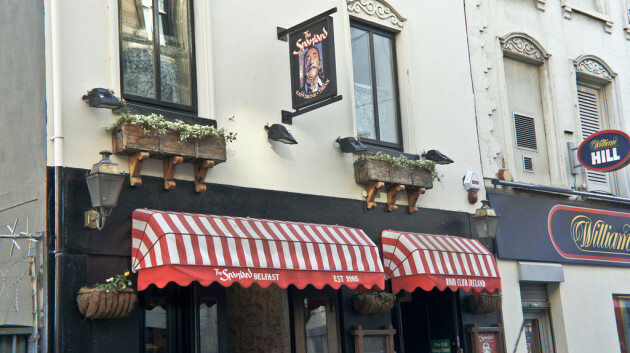 Flickr / infomatique Flickr / infomatique / infomatique
Yes, The Spaniard – a quirky little pub in the middle of the city.
And her choice of emoji to describe the Game of Thrones finale?
Good old 'praise hands':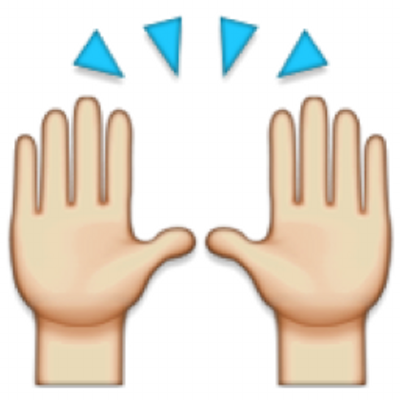 Twitter Twitter
Clarke also shared some vital information on naming Daenerys Targaryen's wigs, Terminator dragons, and working with Arnie…
DailyEdge.ie / YouTube
The newest Terminator film explores an altered timeline, following Sarah Connor as she fights to reset the future and prevent the Terminators from ever taking over the world.
Was Clarke daunted about taking on such a beloved character? Nope:
Who in their right minds would say no to the opportunity to play Sarah Connor? Because our Sarah has her own backstory, I got to put my own stamp on things.
She's following in the footsteps of fellow Game of Thrones star Lena Headey, who played Connor in the TV show Terminator: The Sarah Connor Chronicles.
We had a giggle about it, and then [GoT showrunners] David and Dan wanted us to have a fight – they probably still do. I would lose. Lena's pretty badass.
Catch Terminator: Genisys in cinemas from July 2.