IT'S BEEN OVER two months since the new live-action Beauty and the Beast broke Irish box office records on its opening weekend.
But people are still intrigued by the production… namely, the Beast.
That curiosity peaked on Tuesday when a behind-the-scenes documentary came out – and it included shots of the Beast before the CGI was applied
DisneyFan365 / YouTube
Actor Dan Stevens was walking around set in this massive suit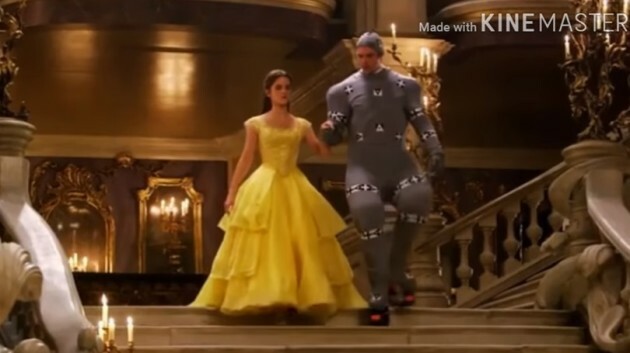 Disney Disney
LOOK at him there, trying to move on the dancefloor in this ridiculous getup
Disney Disney
Fair play.
The footage has gone viral in the last 24 hours – and people had so many important questions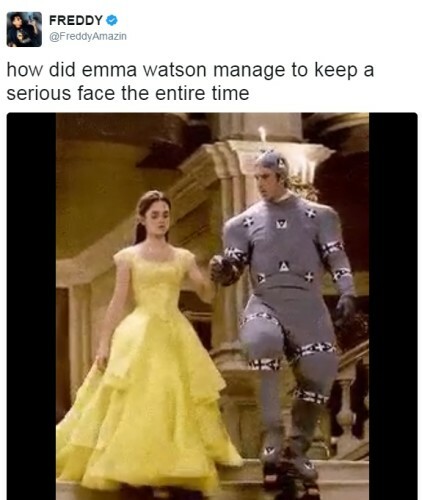 @FreddyAmazin @FreddyAmazin
Would be tough to take things seriously when staring across at that.
Also, this
The stilts, suit and weird hat thingy made his job so much harder
And as much as you might like the Beast, Dan Stevens is probably a better dance partner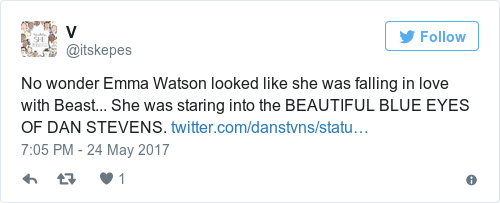 @itskepes @itskepes
Seeing the suit instead of the Beast definitely takes you out of the moment
It's meme-worthy
@JarettSays @JarettSays
If a full movie with Stevens in a suit ever gets leaked we'd all watch it for the comedy
@albionscastle @albionscastle
The actor himself gives an insight into the challenges he faced on set with *that* suit.
His main complaint? His poor, poor calf muscles.
Worth it in the end.
DailyEdge is on Snapchat! Tap the button below to add!