FRED PHELPS, THE founder and former leader of the Westboro Baptist Church, died yesterday at the age of 84.
He was best known for his strong stance against homosexuality, which led his group to picket soldiers' funerals with signs reading "God Hates Fags" and "You're Going To Hell".
Phelps' death prompted a divided response online. And last night, following the announcement of his passing, the Empire State Building projected all the colours of the rainbow: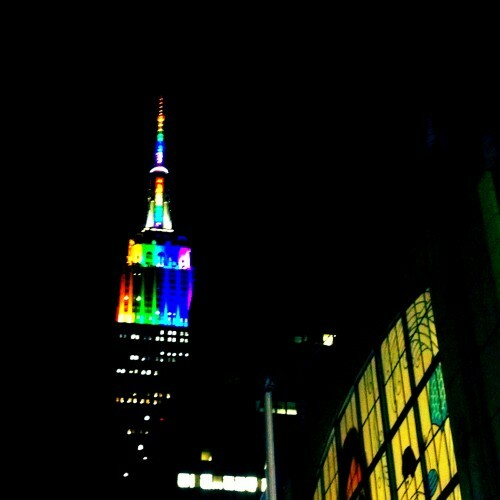 Imgur Imgur
After the photo rose to the front page of Reddit - with the information that the rainbow had remained for five minutes, at around 9pm New York time - there was much speculation that the lighting was a response to Phelps' death.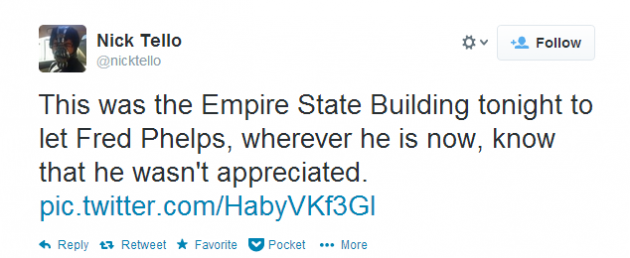 So was the lighting a statement on Phelps or his views?
The Empire State Building's lighting calendar, which gives the significance of the colours on different dates, reveals that yesterday was scheduled for filming an ad for the building.
And this Twitter account, which has been tracking the lights since 2009, confirms that the rainbow was part of the filming.

So it seems that yes, the Empire State Building shone a rainbow. But no, it wasn't a virtual picket of Fred Phelps' passing.
Which is probably for the best.