AS THE MUSICAL Avenue Q once noted, "The internet is for porn."
For many people, watching porn is a popular pastime, but few will admit to it or openly discuss it.
Here are some essential facts you need to know.
1. As you might expect, men watch it a lot more often than women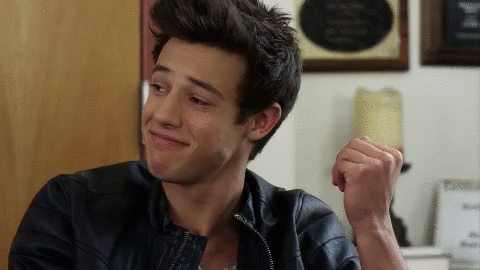 Expelled Expelled
A survey conducted by Cosmopolitan found that 56% of male respondents watched porn every few days, compared with just 25% of women.
And it seems to be younger men who are doing much of the consumption.
Back in 2009, scientists attempting to conduct a study on pornography consumption sought out men in their 20s who had never watched porn and, well, they couldn't find any.
The study subsequently found that single men watched porn for 40 minutes, three times a week. Men in a relationship watched porn on average for 20 minutes, 1.5 times a week.
2. But that's not to say women don't watch it…
Pornhub Pornhub
Pornhub, one of the world's leading porn sites, released data last year showing exactly what ladies are watching when it comes to porn.
And it turns out that ladies enjoy watching same sex pornography, with lesbian porn leading the way. Lesbian porn tends to be popular amongst straight women on account of the fact that women are front and centre.
Porn filmmaker Lily Cade attempted to explain it here:
Lesbian porn, theoretically, is about female pleasure. A lot of it's fake, but at least within the constructed world of the movie you're watching, girls are getting off.
Unsurprisingly, "for women" porn also ranks highly.
3. Hang on, there's porn that's exclusively for women?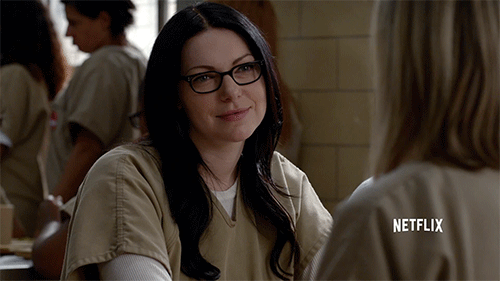 Giphy Giphy
Indeed there is.
Many of the most prominent porn sites feature porn for women, and there are several other websites devoted exclusively to female-friendly porn and erotica. That is to say, porn that doesn't just feature women as objects.
As director Erika Lust told The Guardian:
In mainstream porn everything is about male pleasure and women are objects.
Porn for women, therefore, places a greater emphasis on, ahem, female pleasure and male sex objects.
4. Men: watch too much porn and you may have trouble getting it up
Flickr Flickr
One study found that men who watched porn on an everyday basis were likely to grow desensitised to violent or hardcore imagery, and may even have hassle getting it up.
Men who watch too much porn tend to engage in higher levels of masturbation, which can in turn lead to erectile dysfunction.
This is down to the fact that avid porn viewers won't necessarily get turned on simply by physical intimacy and will require more stimulation. As psychologist Elizabeth Waterman explained to Men's Journal:
In other words, the more porn you watch, the more – and harder and more graphic – porn you need in order to get it up.
It's all about moderation, folks.
5. People like to keep it local when it comes to watching porn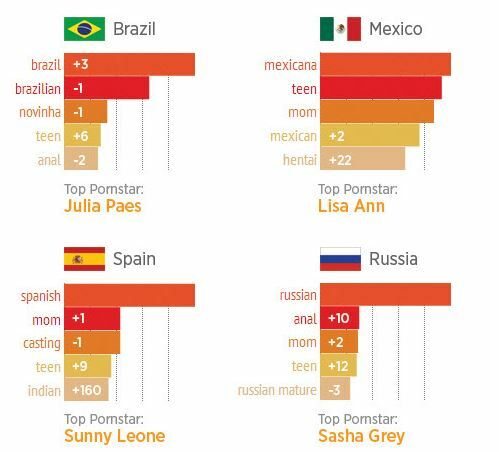 Pornhub Pornhub
According to data released by Pornhub, the top search term in several countries was the country itself.
For example, here are the top search terms in the following countries…
Mexico: Mexicana
Germany: German
France: French
Russia: Russian
Argentina: Argentinian
Sweden: Swedish
And so on.
(For the record, 'British' is the second most popular search term in Britain. Behind 'lesbian', no less.)
6. As for what Irish people are watching?
Flickr Flickr
According to Porn MD, the most popular search terms in Ireland over the past month were "Irish," "compilation," "British," "teen" and "pov".
The most searched for porn star was American star Lisa Ann, who shot to fame for starring in MILF porn.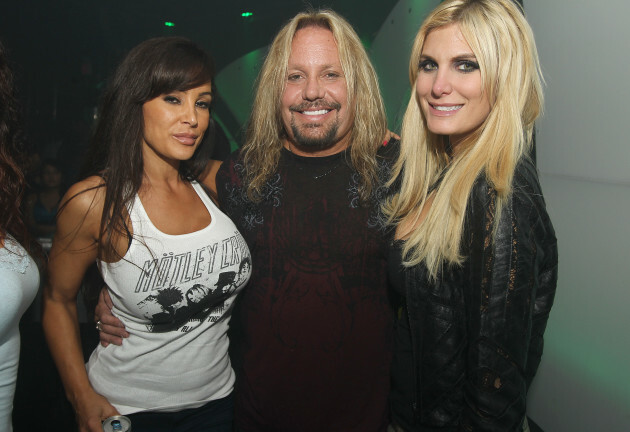 AP / Press Association Images Lisa Ann, pictured left AP / Press Association Images / Press Association Images
Dirtbirds. The lot of yiz.
7. Oh, and we take our time when it comes to watching it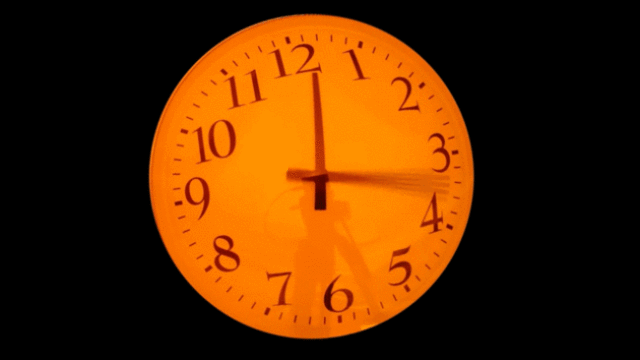 Reddit Reddit
The average duration of an Irish user's visit to Pornhub was nine minutes and 20 seconds — only four other countries in the EU ranked higher than us.
We're not sure if this is a good or bad thing.
8. There are three porn sites among the world's top 100 most popular websites
Giphy Giphy
The most popular website in the world is Google, duh, but there are three porn sites inside the top 100 most popular sites — XVideos, Pornhub and xHamster.
Last year, Pornhub recorded 18.35 billion visits.
Just let that sink in for a moment.