IRELAND ARE IN the Euros and the fans are out in force. But it's not payday yet and let's face it: that's making life difficult.
So we've teamed up with Lucozade Energy to help you find your flow for the rest of the tournament. We're giving away #EurosForTheEuros: €500 in cash, no strings attached. That would buy you:
200 Ireland flags

Takeaway pizza every day for a month (so, 30 of them)

Roughly 3000 packets of tissues to soak up all your emotions
How to enter? Simply take this quiz to find your Ireland Fan Personality. Then tell us what result you get – either by sharing it with @dailyedge on Twitter, sending us a Facebook message, or emailing your result to euros@dailyedge.ie.
TAKE THE QUIZ:
1. Pick a flag to take to the Euros
2. Which Irish anthem best represents your fandom?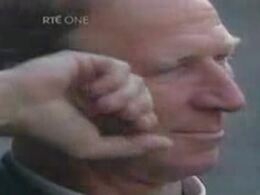 Put Em Under Pressure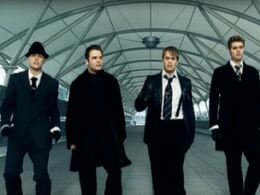 World Of Our Own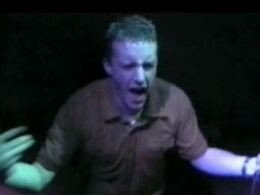 Maniac 2000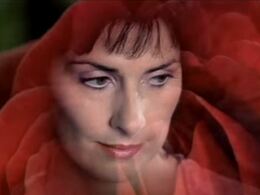 Only Time


3. Ireland have lost a pre-tournament friendly they should have won easily. What's your analysis?
"It was a brave performance in fairness. Fair play to all the lads."
"It's a good squad on paper"
"Goals win games at the end of the day"


4. You've gone viral in a Facebook video from France. What is it most likely to show?
PA
You, helping an elderly lady with impaired vision cross the road outside a stadium
You, asleep during the match with eyebrows drawn on your face in permanent marker.
You, dancing your heart out to Westlife outside some kind of brasserie
You, carrying a flag with a picture of JohnJoe from the Toy Show and the words "TIME TO LOSE, ITALY"


5. Which member of the RTE soccer panel is your spirit animal?
Eamon Dunphy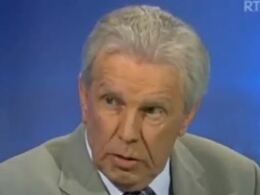 Johnny Giles
Liam Brady


6. And finally, how much of Amhrán na bhFiann can you actually sing?
©INPHO/Tommy Grealy
Sinne Fianna Fáil, na naa na naa naaa... naaa?
The first four lines, and then the last line obviously.
Nah, the last time I heard it was drunk in a country nightclub. Answer all the questions to see your result!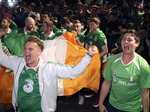 PA
You scored out of !
Your Ireland Fan Personality is: Eternal Optimist
You always believe. No matter how bleak it looks, this COULD be the year we go all the way.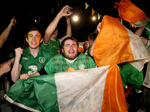 PA
You scored out of !
Your Ireland Fan Personality is: Only Here For The Beer
You're not that bothered about the game tbh, but are an absolute divil for a night in the pub.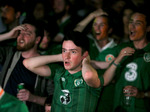 PA
You scored out of !
Your Ireland Fan Personality is: Worried Mammy
It's actually hard for you to enjoy the games, you're so worried about it. You feel for the team like they're your own.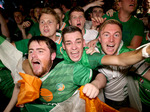 PA
You scored out of !
Your Ireland Fan Personality is: Savage
If there's a flag, you're waving it. If there's banter, you're leading it. You've probably gone viral more than once at this stage. Fair play to ya.
One winner will find their flow with this epic prize, but it's not always that easy. For the biggest wins and most awe-inspiring fails daily with an Irish twist, check out our dedicated DailyEdge Win/Fail zone – brought to you by Lucozade. Here's what you'll find there. Find out more on Lucozade's Facebook page. 
LucozadeIreland / YouTube
The small print: The closing date is midnight on Friday, June 24, 2016. The prize consists of €500 cash. The winner will be selected at random. We won't use your email address to contact you unless you win. The name of the competition winner will be published on DailyEdge.ie. Only people living in the Republic of Ireland aged over 18 are eligible to enter; prize will be delivered to ROI mainland addresses only. Full terms and conditions here.