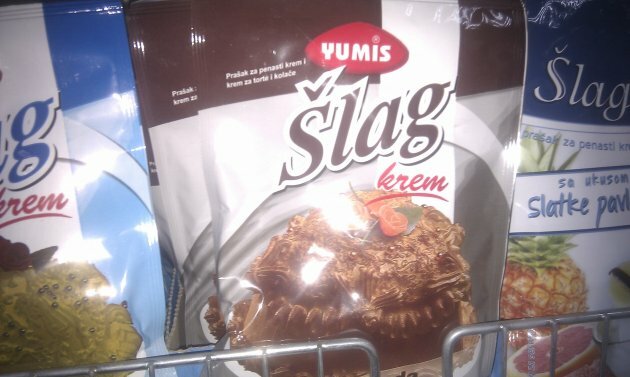 Spotted by Padraig Stapleton in Montenegro. It's whipped cream powder, apparently. "How about some Slag Cream for your cakes?" he writes.
Seen any products with, uh, unfortunate names? Or businesses with gas slogans? Or anything really? Email tips@dailyedge.ie or tweet us @dailyedge.
For more, follow @dailyedge on Twitter and like The Daily Edge on Facebook.