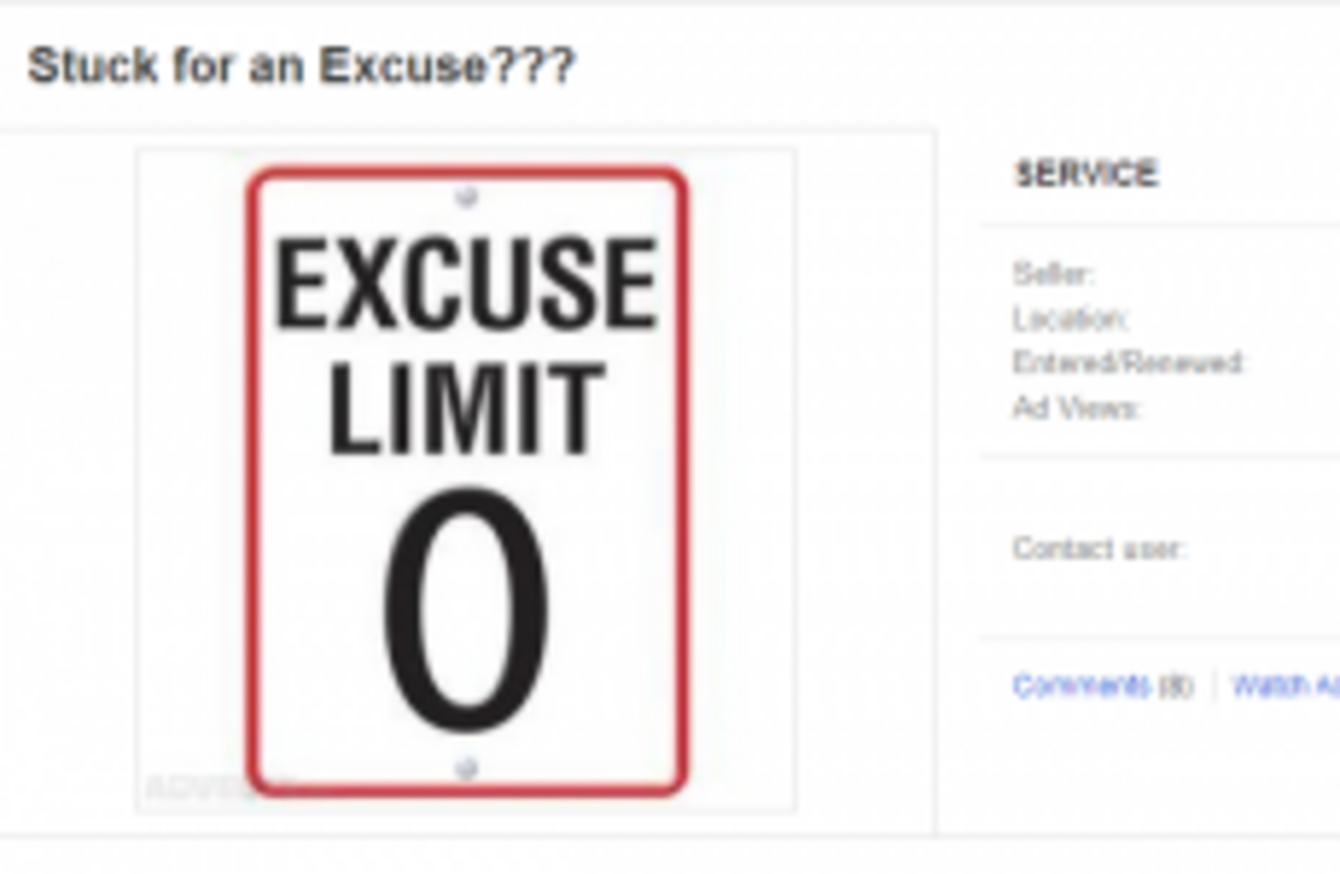 Image: Adverts.ie
Image: Adverts.ie
EVERYONE MAKES EXCUSES at one time or other.
Perhaps you're late and you need a reason, or you forget something important and are forced to think on your feet.
Most of us can come up with an explanation ourselves, but it is the hope of one Irish man that those who struggle might be willing to pay for one.
Adverts.ie user Magicmurph is offering to come up with excuses on your behalf for just €2.99 a pop.
Unless, of course, you want a year's worth of excuses.  You can have that for €206.99.
How does it work?  According to the ad:
You tell me the situation you want to avoid or get out of – I will provide you with a valid, believable 100% legal excuse.  *If excuse does not work I can only assume it was the way you told it. All my excuses are based on pure science and we all know science is never wrong.  To prove this point – pick up a remote control, hold it out in front of you and let go.  According to science this item should drop to the ground…..and what happens? See, science is always right.
He's certainly a spoofer, anyway.
The service also operates some very relaxed business hours:
Adverts.ie
You can see the full ad here, complete with details of a discount scheme (if you quote his favourite Bob Marley song you get a 25% discount on your first purchase) as well as 'reviews'.
And they say we're a nation of chancers…
Adverts.ie is owned by Distilled Media Group. Journal Media Ltd has shareholders – Brian and Eamonn Fallon – in common with Distilled Media Group.