ANOTHER DAY, ANOTHER ad to make your heart expand ten sizes.
Extra has released a new ad entitled The Story of Sarah & Juan — and it's a heart-melter.
The two-minute ad charts a couple's relationship — from meeting in school to moving in to getting engaged — and it's too much.
Bet you never thought you'd get emotional watching a chewing gum ad, did you?
But here we are  ¯\_(ツ)_/¯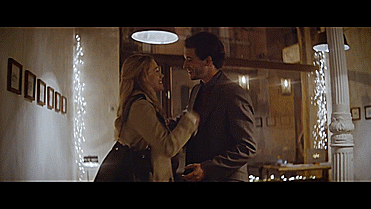 The ad was posted online a few days ago and has already been viewed over 1.3 million times on YouTube and a whopping 57 million times on Facebook.
It's turning people into blubbering messes.
See what all the hype is about yourself and watch it below.
extragum / YouTube
Oh, and that lovely song that's featured in it? It's a cover of Can't Help Falling In Love by Hayley Reinhart.
<3