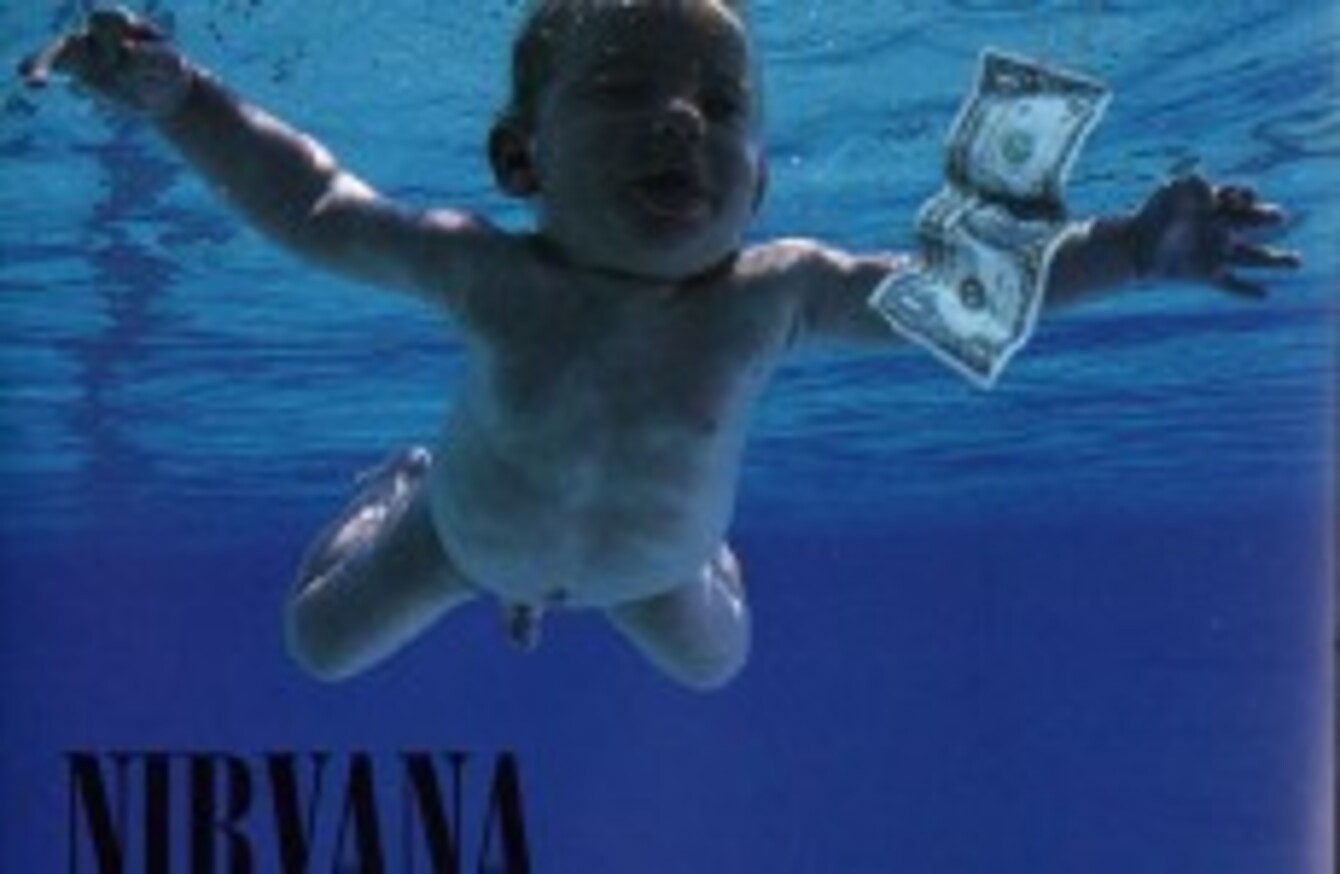 Image: PA/PA Wire/Press Association Images
Image: PA/PA Wire/Press Association Images
FACEBOOK HAS BANNED the album artwork of Nirvana's 1991 album Nevermind.
The album cover features a picture of a naked baby boy swimming in a pool.
MSNBC reports that when images of the cover were uploaded to a Facebook page to mark the 20th anniversary of Nevermind, they were pulled by Facebook, whose terms and conditions indicate that photos containing nudity are not allowed.
However, a quick visit to the Nirvana Facebook page today reveals that the image appears to have been uploaded again:
In 2009 Facebook became embroiled in controversy when it enforced its 'no nudity' policy with regard to images of women breastfeeding babies, according to the New York Times. More than 11,000 people changed their profile pictures to images of women breastfeeding in protest.
Meanwhile it's emerged that the Nevermind baby boy was almost a girl. Spin reports that photographer Kirk Weddle borrowed his friend's baby boy Spencer Elden. Weddle says that he had photographed a girl who he thought was more suitable, but the record label decided to go with the shot of Elden.